When you are using popular App Stores like Panda Helper,, TopStore, or CokernutX on your iOS device it can happen that Apple will revoke the certificates they used to sign apps. Every time when this will happen installed apps will not run.
Recently there is a big issue with all apps platforms because some users are informing Apple about certificates that are used by the 3rd party AppStores providers. This way Apple blocks the certificates and all installed apps will stop working. There are few ways to create an Anti revoke iOS platform and we provide a new method that is 100% working on all devices.
Untrusted Enterprise Developer error is displayed when you will install custom apps on your iPhone or after revoke of iOS apps. This feature was intended for system administrators for a school, business, or other organization to develop custom apps for internal needs.
AntiProfilesRevoke tweak
AntiProfilesRevoke is a free tweak to ignore the status verification of the enterprise certificate in the jailbreak state, so that all installed application that has lost the certificate can still be opened normally. The tweak support all jailbreaks running iOS 11 up to iOS 14. AntiProfilesRevoke is available via the BigBoss Repo.
Open revoked apps on iOS
There is a new method to run revoked apps installed from 3rd party AppStores without the need to re-download the apps and lose all saved settings. This technique works on all iOS versions including the newest iOS 13, and there is no need to jailbreak your iPhone. This is great news for all users.

---
This method was tested on iOS 13.2.2 after revoke and the solution is 100% successful. Be aware that this doesn't remove the revoke. You can only run the app and it will be revoked again when you leave or close the app. To make it run again simply repeat the steps.
---
Clear history and website data
1. Activate Airplane mode on your device.
2. Navigate to Safari pane preferences in Settings app.
3. Click on Clear History and Website data.
4. Open the revoked app from your home screen.
5. Turn off the Airplane mode.
6. Return to the revoked app.
Sign IPA files to avoid revokes
One of the most useful tricks would be to sign IPA file manually with software like Cydia Impactor. This will allow you to run apps on your own certificate and avoid iOS revokes. If you don't have an Apple Developer Program you can install only 3 apps and the certificate will be valid for 7 days.
We offer now an option to download IPA files for popular apps in our library.

Check our picture instruction tutorial on How to use Cydia Impactor to install IPA files on iOS. Unfortunately, Impactor is broken but you can use alternative software to sign IPA files like AltDeploy on Mac or AltServerPatcher on Windows.
Install a VPN proxy to disable revokes
As you can expect Apple can check all certificates installed on your system and block them. If you will use a VPN connection to the Internet you can block Apple servers and avoid this way certificate revokes. You can use an app like paid AdGuard Pro available via official AppStore.
To configure the app go to AdGuard Pro → Privacy Settings and paste the servers list to block. Now always connect to the Internet via VPN. This will not allow you to install new apps but the method will protect you against revokes of the installed ones. This is a partial Anti revoke iOS solution.

ocsp.int-x3.letsencrypt.org
ocsp.apple.com
world-gen.g.aaplimg.com
mesu.apple.com
gdmf.apple.com
www.gdmf.apple.com
ppq.apple.com
iadsdk.apple.com
Install Anti Revoke Hack for iOS
If you running a jailbroken device there is a new Anti-Revoke hack (by stem grade) that allows you to enable anti revoke on all apps installed via AppStores like Panda Helper, AppValley, TweakBox, TopStore, Tutuapp, CokernutX, and others on iOS 10, iOS 11, iOS 12, and iOS 13.
No need to trust profile and no need to resign profile with the 7-day limit.
1. Open the Cydia app on your device.
2. Tap Sources → Edit → Add the cydia.kiiimo.org Repo.
3. Switch to Search Tab and type Anti-Revoke 2.
4. Tap the Install button.
5. The app icon will be available from the home screen.
Install LazarusJailed hack to block revokes
LazarusJailed uses the voucher_swap exploit to block revokes using the method created by Jakeashacks and Pwn20wnd. Install the LazarusJailed.ipa file using Cydia Impactor and Block Revokes after installing apps on your system. After respring, the Anti revoke iOS exploit should work.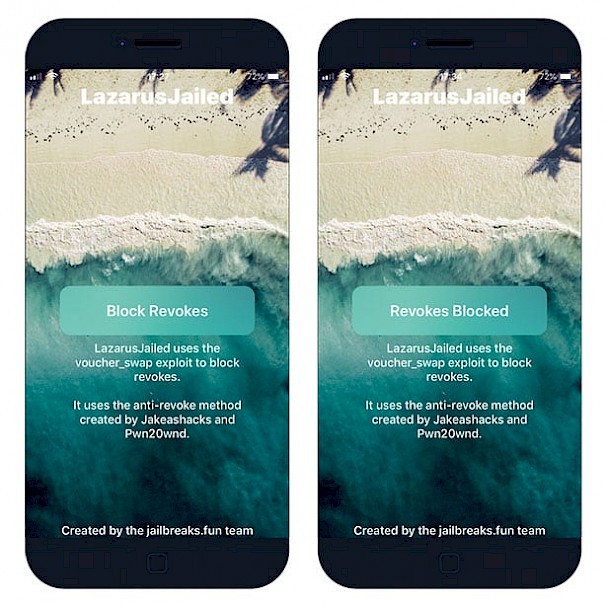 This anti revoke method should work with apps installed via Panda Helper, Tutuapp, AppValley, TweakBox, TopStore, or CokernutX. Install the LazarusJailed tweak on all devices including jailbroken.
Install Ignition App
Ignition App is a free 3rd party AppStore for iOS 11 and iOS 12 with access to a library of hundreds off apps, tweaks, and jailbreak tools. Navigate through categories like AppStore, Emulators, Entertainment, Experimental, Games, Jailbreaks, Social, Tweaked, and Utilities.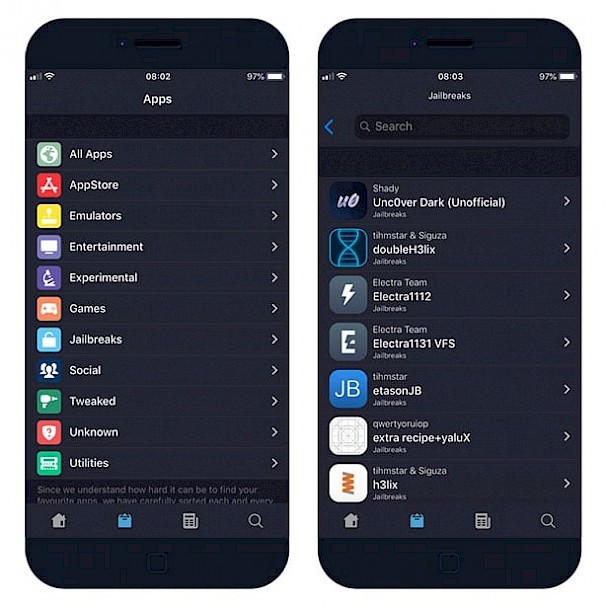 Jailbreak your device to turn off app revokes
If you are running iOS 14 or lower you should consider jailbreaking your device. This will allow you to forget about iOS revokes and install apps like AppCake, the native platform to install IPA files on your iOS device, or ReProvision, the IPA signing app offering Cydia Impactor features.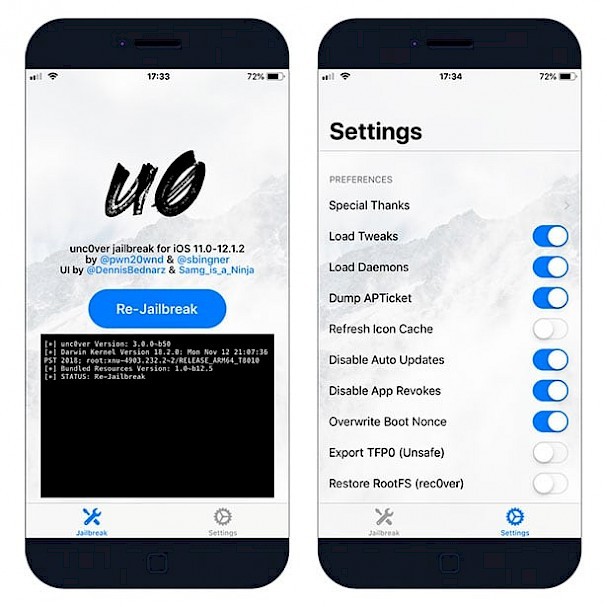 Discover how to jailbreak iOS with unc0ver from our step-by-step guide How to jailbreak iOS 11 to iOS 12.1.2 on your iPhone - no PC. You can also sideload unc0ver IPA file using Cydia Impactor.
Install AppSync Unified to disable revokes
AppSync Unified is a jailbreak tweak to install unsigned, fakesigned, or ad-hoc signed IPA packages on an iOS device. Simply download any IPA file in your browser and copy it to Fliza. Install the file from the file manager. AppSync Unified works with iOS 12 and is available from AppCake repo.
You might also like