AnimationsBeFast allows you to speed up animations including app and folder opening and closing, screen wake speed, unlock coversheet and more. This free iOS jailbreak tweak is fully configurable from Settings App. Install AnimationsBeFast from official Cydia Repo.
The default settings of iOS animations speed in AnimationsBeFast are balanced very well. From Settings → AnimationsBeFast you can manually adjust all available options and increase or lower the animation speed for springboard, app open and close, screen wake folders, unlock coversheet, etc.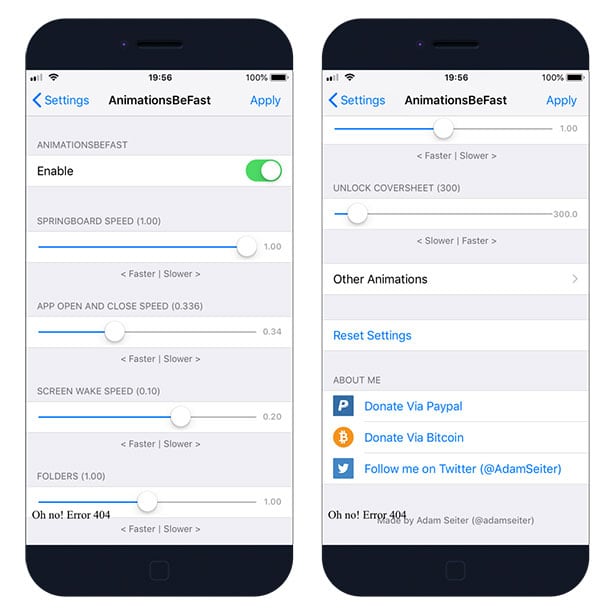 AnimationsBeFast is compatible with iPhone X, and the latest jailbreak supported iOS 12.4 - 11.1.2.
How to install AnimationsBeFast
You are just a few steps from installing the tweak from Cydia Sources. To add AnimationsBeFast Repository to your list of Cydia Sources follow our step-by-step guide.
Step 1. Open the Cydia app on your device.
Step 2. Tap Sources → Edit → Add the official exqusic.com repo.
Step 3. Switch to Search Tab and enter AnimationsBeFast.
Step 4. Tap the Install button.
You might also like