Apparently, AirTags, the holy grail of Apple's device protection and searching ecosystem has a major flaw.
It does not function well in some geographical locations!!
The News
Apple has completely blown us away with its AirTag by showcasing just one feature-a precise search. It is possible to make use of the capabilities of the AirTag to pinpoint the location of your lost items. (Ultra Wideband) chips on both the iPhone and AirTag to determine the exact whereabouts of your lost objects. Your iPhone physically guides you in the direction of AirTag's last foothold.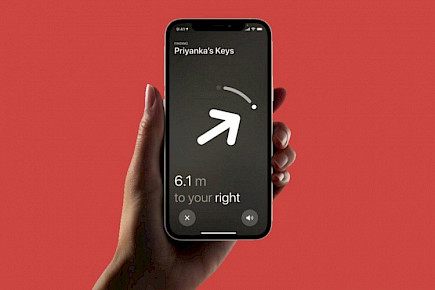 While this feature is wonderful, it has some major negatives. Because of international regulations, this feature might not be available to all countries. This means that you can't utilize Precision Finding if your country is in the list below.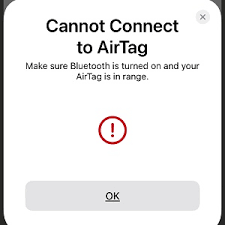 Argentina
Armenia
Azerbaijan
Belarus
Indonesia
Kazakhstan
Kyrgyzstan
Nepal
Pakistan
Paraguay
Russia
Solomon Islands
Tajikistan
Turkmenistan
Ukraine
Uzbekistan
How to set up an AirTag on your iPhone?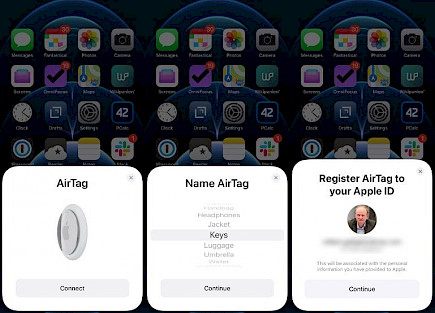 The set-up process is straightforward and is done without much hassle. However, if you're unable to connect your AirTag to the device you have on your iPhone or iPad, it is possible to look over the following specifications before proceeding to the solutions.
Check that your iPhone or iPad is running iOS 14.5 or iPadOS 14.5 or later.
It is necessary to enable Bluetooth on your iPhone as well as your iPad.
keep one AirTag close by: Did you buy 4 AirTags in a set? Great! However, while setting it up, only keep one near the iPhone at one time. After you have connected to one of them, you can bring the second one near to connect it.
Be sure to connect to a reliable Wi-Fi signal or cell data.
Open Settings and then your name appears at the top and now enable Find My iPhone as well as Find My network.
Make sure to enable Location Services: Open Settings > Privacy > Location Services > Enable Location Services. Then you need to tap System Services and make sure to toggle on Find My iPhone.
Open the Settings app, Privacy > Location Services. Scroll down, then tap Find My and turn on Precise Location. If you are unable to find Find My under Location Services, then go back to your iPhone Home screen or App Library and then open the Find My app. Once you have done that, it will show.
Here are some tips to remedy AirTag's, connectivity problem:
Turn off and turn on the Bluetooth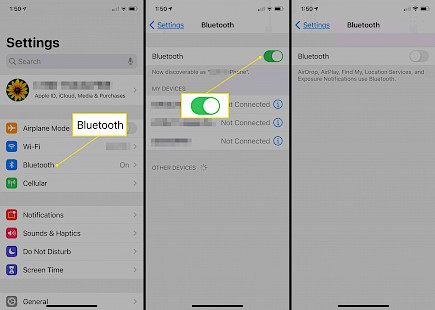 You can fix a few fundamental connectivity issues by shutting off the Bluetooth and then turning it back on.
Go to Settings and tap Bluetooth.
Do not make use of the Control Center for this.
Turn off Bluetooth.
In 30 second intervals, switch it off.
2. Make sure that you have a good cellular data connection or Wifi
Be sure to connect to reliable Wi-Fi or cellular data. Open Safari or YouTube and play an online video. If it plays smoothly and at high quality, that indicates that your connection is good.
3. Restart your device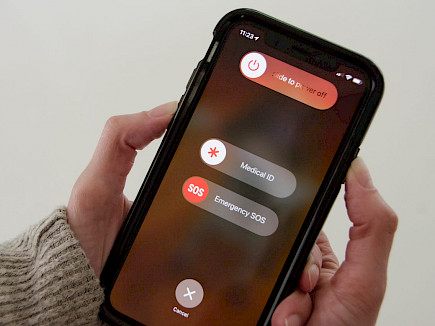 Restarting your phone is a simple and necessary method of fixing the AirTag not connecting or working problem. To turn off and switch on your iPhone, simply press the buttons or go to Settings > General > Shut down. After about a minute, turn off your iPhone.
4. Clean your AirTags
Remove the AirTag off of the case or strap, or the enclosure you're using. Check that the surface isn't sprayed with wax, dust, and other unneeded coatings. AirTags are water, splash, and dust resistant (IP67). However, you need to be cautious when cleaning the surface.
5. Reset your AirTag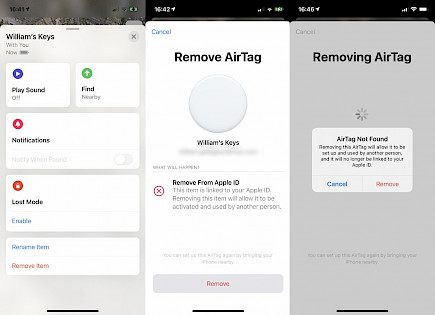 Sometimes, resetting an AirTag can resolve the problem. For a reset, you will need to take off and replace the battery 5 times. That means that you will hear the successful placement of the battery sound five times.
But you have to keep track of the number and perform it in a precise manner. If you don't, you'll need to repeat the process over and over again, which could be quite difficult.
6. Reset your iPhone network settings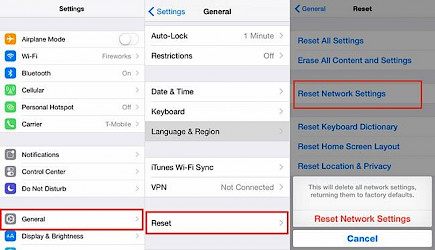 When you reset your network settings, it'll remove all Wi-Fi and Bluetooth settings, VPN, mobile data, and other settings. However, your data, like photos, songs, apps, and more, remains the same. To resolve AirTag issues, change the iPhone network settings using the steps following.
Open Settings and tap General.
Scroll down until you reach the bottom and tap Reset.
Tap Reset Network Settings.
When your iPhone restarts, reconnect it to Wi-Fi or cellular data, and the issue is likely to be gone. This is the way to resolve the majority of AirTag issues and use it to effectively keep track of your daily possessions.
You might also like