Apple today unveiled a brand new firmware update, especially for AirTag item trackers.
It has the build number 1A301 (firmware version 1.0.301) and is up from 1A291.
And here are all the major changes it brings to the good old AirTag.
The News:
Apple has released a brand new software update for AirTag, Apple's item tracker.
Today, AirTag is rolling out a brand new firmware update for AirTag using version 1.0.291. The version number for today's update is 1A301. The prior firmware was 1.0.291 with build number 1A291e.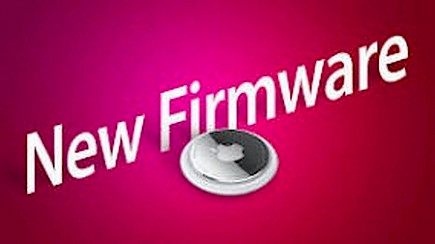 It's not clear at present what the latest firmware version is intended for. Apple does not provide details on the firmware release, as it does with its OS updates, which means we'll have to wait to check if there are significant differences between the prior version and the one that's now out. Firmware updates, although sometimes containing more noteworthy features, are typically utilized for the standard cycle of bug fixes as well as performance enhancements.
There's no method to manually start an update to the firmware for AirTag. The best thing to do is to keep your AirTag close to the iPhone, as the update will begin automatically at an appropriate time.
If you'd like to check whether the AirTag runs the most current firmware version, follow the steps below:
Open the Find My app.
Click on the Items tab.
Choose an AirTag.
Click on the AirTag's name.
Winding-up
That's everything you need to know about the new firmware update of apple AirTags.
Hope you liked the article. We will be back soon with more great content but until then, stay tuned and have a good day!
You might also like