ActionBar is an excellent iOS jailbreak tweak adding quick actions like undo, redo, select all, copy, cut and paste to the default keyboard. The tweak is compatible with iOS 11 and iOS 12 devices (A12 included). Install ActionBar tweak for $0.99 from official Cydia Repo.
What is ActionBar?
ActionBar enhance your typing by activating some useful options on iPhone keyboard. The tweak offers features like the select position of ActionBar and displays it on bottom or top of the keyboard, customize colors of ActionBar, cut & copy actions only display when text is selected, or select all text.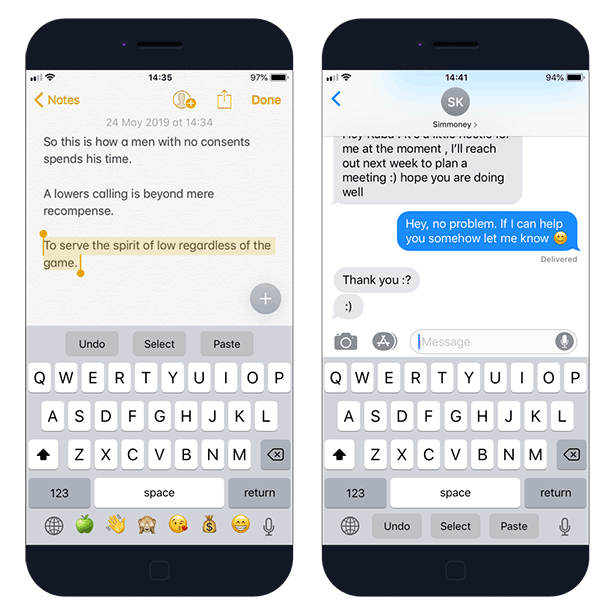 Redo action only displayed when undo is pressed. Bottom position works only on iPhone X devices or devices with iPhone X keyboard enabled (KeyboardX). It also works in top position with Barmoji enabled. This is a very useful and handy keyboard tweak providing better usage of clipboard control.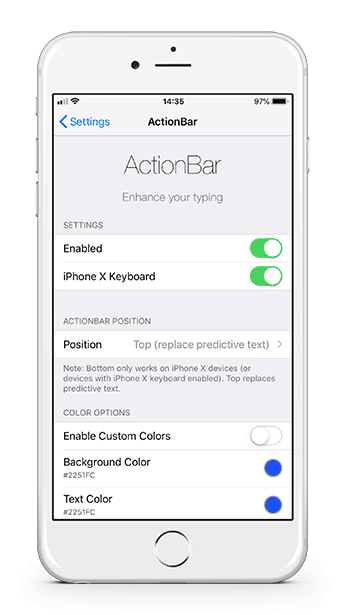 Moreover, from app settings, you can activate custom colors, and select the background color and text color for the ActionBar component. There is also an option to respring the iPhone.
How to install ActionBar
You are just a few steps from installing the tweak from Cydia Sources. To add ActionBar Repository to your list of Cydia Sources follow our step-by-step guide.
Step 1. Open the Cydia app on your device.
Step 2. Tap Sources → Edit → Add the official repo https://repo.packix.com/
Step 3. Switch to Search Tab and enter ActionBar.
Step 4. Tap the Install button.
Step 5. The tweak can be configured from Settings → ActionBar.
You might also like