Android users have always had a little bit more freedom than iOS users in what they can download, but even they cant have modified, unofficial apps without rooting their devices. Or at least, they couldn't wait until now. 9Apps offers thousands of unofficial and modified apps and games for free.
How to Download 9Apps on Android
Being an alternative app store, you wot find 9Apps in the official app store. Not to worry, though, because there are no less than two download methods available:
Method 1: APK file Download

1. First, go into Android settings and go to Security
2. Tap the slider beside Unknown Sources to enable it
3. Next, download the 9Apps APK file onto your Android device
4. Go into your Downloads folder and tap the APK file
5. When the 9Apps icon is on your home screen, you know the app is ready to use
Method 2: PC or Mac
You can also use 9Apps on your PC or Mac, but you will need to use an Android emulator to do it. We recommend you use Nox or Bluestacks as both are excellent emulators:
1. Download the emulator onto your desktop computer
2. Sign in to it using your Google account – if you haven't got one set one up for free
3. Next, download the 9Apps APK to your desktop
4. Launch the emulator and type 9Apps into the search bar 5. Tap on the result and install it – 9Apps will be ready for use via the emulator home screen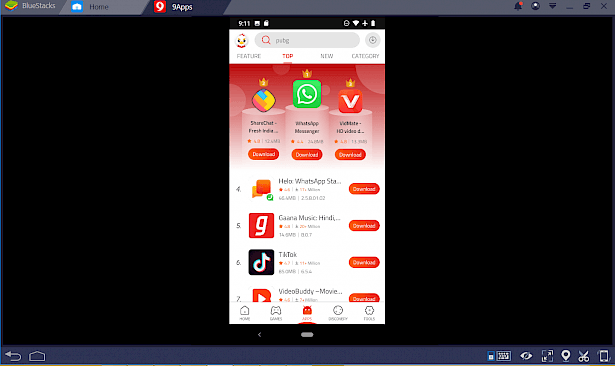 What is 9Apps?
9Apps is a great alternative to the Android app store, coming to us from Chinese developers, Alibaba Group. It is proving incredibly popular and offers users an alternative choice of apps and games, most of which have been modified with cool new features and all in-app features unlocked. You do not need to root your device to use 9Apps, and everything is completely free to download and use.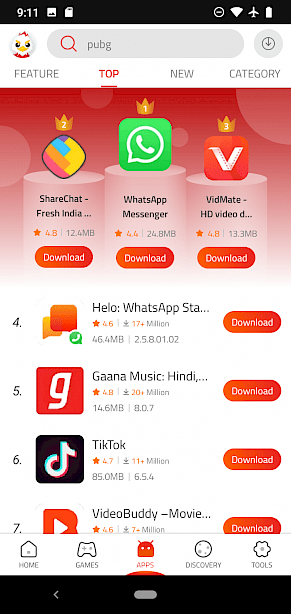 Why Should I Use 9Apps? Why not?
9Apps offers you tons of unofficial apps and games, none of which you can get in the official app store. It is incredibly reliable, and it is legal to use, safe, and stable. These are the top features offered by the app store:
● Takes little device resources. 9Apps is not a large file; it takes little space on your Android device and doesn't hog all your device memory either. It won't get in the way of anything else running on your device, and it can be yours in less than a minute.
● Offline Installation – where the official app store requires an internet connection to download any apps or games, 9Apps doesn't – once the app is installed, you can download whatever you want offline.
● Unlimited Downloads – you can download as many unofficial apps and games as you want, no limits, and no restrictions.
● Completely Safe to Use – 9Apps does not contain anything that can harm your device – no malware, no viruses, spyware, adware, or anything else. Every app s run through a security test before it is allowed into the store, too; if it doesn't pass, it isn't allowed in.
● Support for All Android Versions – from v2.1.1 Éclair, right up to the latest Android version. However, do check the apps as some are only compatible with certain firmware versions.
● Fast Downloads – 9Apps offers the fastest download speeds, giving you all the apps and games you want in just seconds.
● It's Free – 9Apps is free to download and use, as is al the content in it
● Efficient – one of the most efficient apps – a small app, a lot of power
● One-Stop-App Store – any app or game you can think of, it is likely to be in 9Apps, free
● User-Friendly – 9Apps is incredibly easy to use, has none of the ads usually found in third-party apps, and is fast.
● Popular – 9Apps has over 5 million users the world over and is fast becoming one of the most popular alternative app stores
● Language Support – 9Apps is supported in no less than 14 languages, and more will be available soon.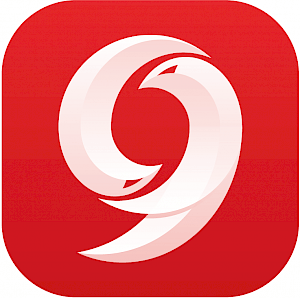 Frequently Asked Questions
If you have questions about 9Apps, we have the answers:
What Apps Can I Download?
Just about anything you can think of, really. 9Apps offers over 10,000 games, apps, wallpapers, ringtones, themes, ad a whole lot more, with new stuff being added all the time.
How Big is it?
Where the Play Store takes up 65 MB of space on your device, 9Apps takes just 2.3 MB, making it fast and efficient Is it Supported on iOS? Not right now. However, iOS support is on the way at some point in the future. Is it Free? Absolutely free, and everything in it is free too.
How Safe is it?
100% safe. Every app and game is tested before it goes into the store, so you cannot download anything that can harm your device. 9Apps itself is monitored, and any reported issues are fixed immediately – you must install any update the developers' release, though.
So, Why Can't I Get it From the Official Store?
Because it is an unofficial app, something that is not allowed into the Play Store, plus, it is an app store in its own right and Google aren't going to allow the competition free reign to steal their customers.
Try 9Apps today; it is free, you don't need to root your device, and you won't look back – 9Apps will become your app store of choice.
You might also like