It is needless to say that we are obsessed with Apple. Like many of our readers out there, we are enthusiastic about upcoming products, new innovations, and every ongoing update about Apple.
As of now, 2021 is halfway through and things are seeming much better than it was a few months ago. Billions of people all around the world have been vaccinated from COVID-19 and everyone is working effortlessly so that everything gets back to normal.
Due to this ongoing pandemic and other problems, major electronics manufacturers like Apple, Samsung, Sony, Lumix, etc did not get the chance to launch new products last year. But, as things are getting better the internet is being flooded with leaks and news about numerous upcoming devices that are set to launch in the following year.
So, without further ado lets us look at 10 Apple products that are supposed to launch in late 2021 and 2022.
To know more about Apple's fall Event-2021. Click "here"...
1) iPhone 13
Starting our list with a bang is the iPhone 13. According to numerous sources, Apple is reportedly going to launch their new-gen iPhone - iPhone 13 by the end of 2021. This device was supposedly set for release in early 2021 but the final release date was extended due to the ongoing pandemic.
The brand new iPhone 13 comes with:
A better screen with a higher refresh rate (120-140 Hz)
A new and improved camera module, that might come with one more macro lens to help the users shoot macro shots.
A brand new A15 Bionic chip designed by Apple that will provide up to 4Ghz speed to the device.
Faster 5G connectivity.
A smaller notch or a punch-hole design to house the front camera module and additional sensors.
Wifi 6E, a feature that will be first seen among Apple devices.
Better battery life, and
Brand new design and aesthetics.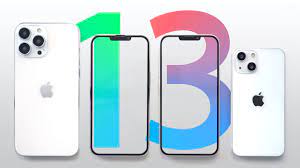 To know more about iPhone 13. Click "here"...
2) MacBook Air
On number two comes another heavy hitter from Apple Inc. the brand new MacBook Air. According to reports, Apple is trying its best to push the boundaries and present to us a thinner, sturdier, and better MacBook Air. There are big doubts about the final release of the new MacBook Air but we can say it will be released anytime better by the end of 2021 or early 2022.
The brand new MacBook Air comes with:
Thinner bezels and chin.
Lighter chassis.
Better screen resolution with a brightness of 240 nits.
Bigger battery.
A magnesium or carbon fiber chassis.
Brand new Apple M1 eighth-gen chip. This chip will have around 9-10 GPU cores.
MagSafe charging technology.
Up to 4 USB Type-C Lighting ports for better connectivity.
And yes, the headphone jack will still be there.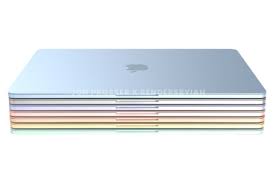 To know more about the new MacBook Air. Click "here"...
3) Apple Watch Series 7
Apple is planning to release a new Apple Watch series-7 in the fall of 2021. Unlike other Apple devices, the hype of Apple Watches is comparatively low thus, we don't have any groundbreaking news or leaks about it.
According to sources, the new Apple Watch series-7 will come with:
A slightly bigger OLED screen.
Better sensors.
Better connectivity over Bluetooth.
Brand new color bands which could be paired with the Apple Watch.
Bigger battery.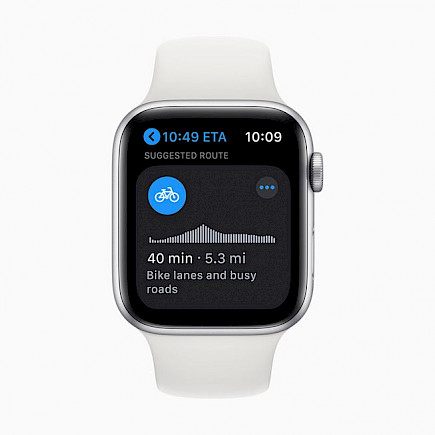 To know more about Apple Watch Series 7. Click "here"...

4) MacBook Pro
Just like the MacBook Air, Apple has also decided to launch a brand new MacBook Pro for the following year. According to trusted sources, Apple is working to provide a 14 inch and a 16 inch MacBook Pro to users by the fall of 2022. Will it be released alongside the MacBook Air?
We have no idea! All we can do is wait for the official tweet from Apple.
The new MacBook Pro will come with:
A bigger and brighter retina display with a brightness of 260 nits.
Better speakers.
The new MacBook Pro might be the new trendsetter with its flat-edged design.
It will come with MagSafe Charging Capability.
Physical keys in place of a touch-bar.
4 USB Type-C Lighting ports for better connectivity.
Apple is going to put an overclocked M1 (eighth-gen) Chipset in the MacBook Pro.
The new MacBook Pro will have 16-core and 32-core GPUs respectively.
Up to 64 Gigs of RAM.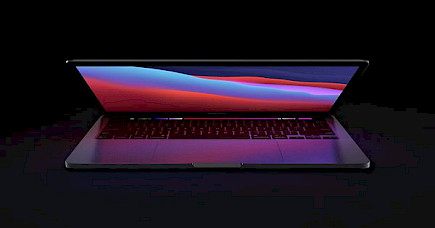 To know more about the new MacBook Pro. Click "here"...
5) iPhone SE 3
The next which we are going to talk about is like a wild-card entry. When the first iPhone SE was launched in 2016 people didn't really like the device. It had a substandard built quality, had low-tech specifications, and was not very - "Apple-like", if we may say. Thus, no one expected a new version of the iPhone SE. But with a company like Apple, nothing is impossible. The new iPhone SE is still a working progress which will be released in the fall of 2022.
The new iPhone SE will come with:
Bigger and better screen.
A punch-hole to house the front camera module. This is the first Apple device to house a punch hole instead of an extended notch.
5G connectivity.
Better rear-camera module.
Brand new iOS 15, which will be upgradable to iOS 16 and later versions.
New funky colors will be introduced for iPhone SE like Midnight Black, Sea Blue.
It might come with MagSafe charging capabilities.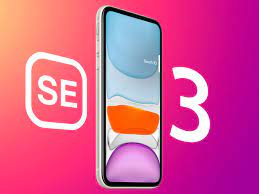 To know more about iPhone SE 3. Click "here"...
6) Airpods 3
Up next is the most sold device by Apple over the last 3 years. Yes, you read that right! Airpods are by far the most sold Apple product in the past decade, which has brought more than $2 billion in Apple's pocket. With Airpods 3 Apple will be trying out new audio features like Spatial Audio Pro. According to sources, the hardware in Airpods will also be subjected to a big upgrade. Airpods 3 will be released in 2022 along with iPhone SE 3.
The new Airpods 3 will come with cool features like:
Better Spatial Audio feature.
Stronger and better hardware.
Best-in-class noise cancellation.
It might also come in two colors - black and white respectively.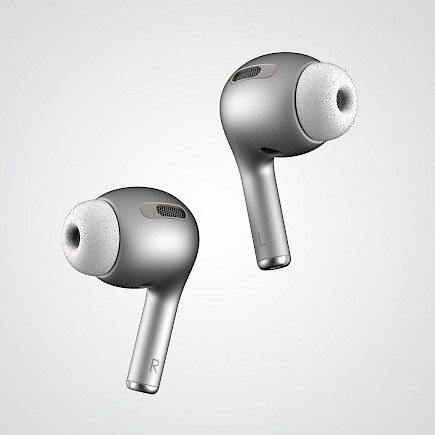 To know more about Airpods 3. Click "here"...
7) AR Smart-Glasses
This is by far our favorite. For some time now Apple has been actively trying to produce AR Smart-Glasses as Google tried back in 2018-19. News broke out about Apple's AR Smart-Glasses back in 2020 but that idea was soon scrapped due to the pandemic but those speculations might actually come true in the year 2022.
The AR Smart-Glasses will house;
An on-lens display.
Reality Operating System which can perform various activities through voice command.
Special sensors that can track weather, hand gestures, and nearby environment.
8) New iMac
Another heavy-hitter of Apple Inc. The new iMac is still a work in progress but reports suggest it might be released at the end of 2022.
The new iMac will come with:
Apple's brand new Silicon Chip for better processing speeds.
A mind-boggling 24-inch display.
Best-in-class Dolby Speakers provided by Bang & Olufsen.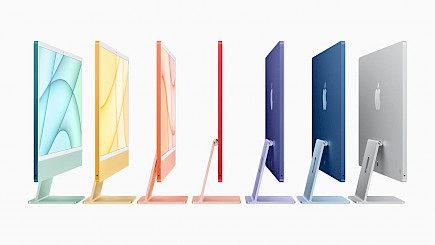 The second half of 2021 and 2022 is going to be a crazy time for apple enthusiasts. Thus, don't forget to watch out for new updates from us. Good Day!
You might also like