We often have one or more mobile devices in our house which are just sitting idle. They are hardly used and are just taking up unwanted space and you somehow don't want to get rid of them because they have some great or emotional value attached to them. If you are one of those users who have an iPhone lying around in the house which you don't use anymore then, this article is for you.
With time technology develops and gets more and more advanced. It seems just like yesterday that people were going crazy over multiple camera modules on a smartphone but, not you can find smartphones having two, three, four, or even five cameras. Nokia even released a smartphone that houses 8 camera modules or its rear end.
With such progress made in a short span of time, we are bound to upgrade regularly. According to census reports, an average smartphone user changes their mobile devices within every 3-4 years and this number is even lower if you are a tech geek who wants their hands on all most recent releases.
Thus, we were compelled to bring you this article. So without further ado let us look into 6 innovative ways you can repurpose your old iPhone.
1) Make a webcam out of it
A lightweight yet simple solution to start off our list. You can simply invest a couple of bucks on a stand and turn your old iPhone into a webcam. This simple solution will not only help you but, also save you money.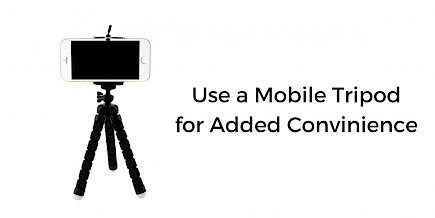 Most webcams that we see today on PCs or laptops are not up to the mark. Thus, this solution makes complete sense. Just get a stand and you will be good to go.
2) Make a Dashcam
Another simple yet elegant solution. All you have to do here is download any free dashcam app from the Appstore and use your old iPhone as a dashcam.
Use some double-sided tape and attach it to the rear window of your car and just like that you have a great dashcam that can help you park your vehicle more efficiently. You can also use it as a GPS for your car and charge it only before you go out for a drive.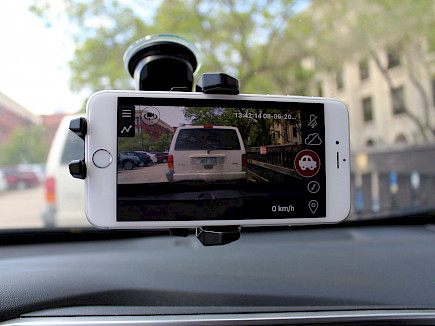 3) Use it as a remote
All iPhones from 5C onwards have an inbuilt IR Blaster housed in them. These IR Blaster fire short-ranged radio pulses at electronic devices which can be used to control them.
If you have an iPhone it will directly be able to control your Apple TV and other Apple Devices, But, if you want to control other devices just open the "IR Blaster" app, and you will be good to go.
4) Use it as a home-security device
For this, you just have to download some remote monitoring apps like - Wardencamera and now you can remotely access all surveillance cameras in your house through your iPhone.
The WardenCamera's software will keep overwriting the recording in the mobile storage and you can watch or delete them anytime you fancy.
5) Use it as a sleep or fitness tracker.
Download any sleep-tracking or Fitness-tracking app on your old iPhone and use it as a Sleep or Fitness Tracker. With the help of its high-powered sensors, you can get a real-time reading of your sleep schedule of personalized workout routine via the old iPhone.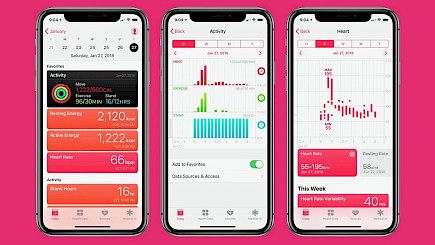 6) Donate it to someone in need
If you want to donate your old iPhone to some in need. Click "here"...
This is more of charity work than a solution but, it works just fine. According to reports, around 26% of people in India and other South-Asian countries don't own or don't have enough capital to buy a smartphone. Thus, by donating your smartphone to them you are doing someone a great deal of help.
Hope you liked this article, we will be back soon with more exciting things to discuss. Happy recycling and reusing everyone!
You might also like