The Apple Pencil is the best piece of kit that you can purchase for your iPad. It allows you to draw, doodle, and annotate on the tablet, as well as do handwriting. The Apple Pencil 2 and the original Apple Pencil 2 were released in 2015 and 2018, respectively. They let you replace your wobbly fingers with a slim and precise stylus that is essential for both creatives and workers.
So, keeping the spirit of creativity and portability alive. Let us look at 5 ways you can use an Apple Pencil.
Top 5 ways to use your Apple pencil
1. Instant notes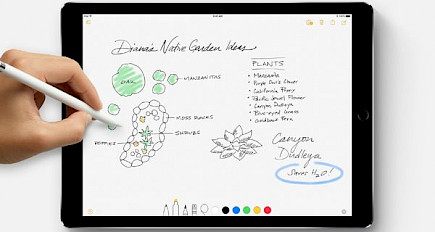 Instant Notes are one of our favorite features of the Apple Pencil. You can quickly open the Notes app by simply tapping the lock screen using the Apple Pencil tip. This feature is automatically enabled, but you can disable it at any time by going to Settings > NOTES > Access Notes from Lock Screen.
2. Signing and highlighting documents
The Apple Pencil is a great tool for signing virtual documents. It precision software tracks each swing of the hand with utmost precision. Guaranteeing efficient signing of documents.
To preview the document:
Tap it and scroll down until you find the place where you need to sign it.
Click the Markup icon at the top-right.
Tap the + icon at the bottom-right to select Signature.
Select Add or Remove Signature to add a signature and then sign the screen.
3. Checking your Apple pencil's battery
Although the Apple Pencil can be a useful tool, it does not have any battery indicators. There is an easy way to see how much battery life your Apple Pencil has. You can create a widget on your iPad to display the battery percentage. Make sure that the Apple Pencil is connected to your iPad.
4. Wired/ Wireless Charging
Apple's first-generation Apple Pencil was launched alongside the iPad Pro in 2015. The company was widely criticized for how the stylus was charged. The lightning port can be found at the end of your Apple Pencil. Next, insert the pencil into the Lightning port on your iPad.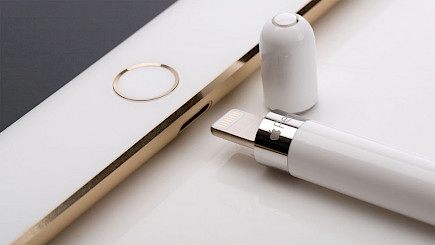 Simply remove the Apple Pencil's cap from the rear. Next, remove the cap from your Apple Pencil's back and insert the Lightning adapter into your Apple Pencil. Connect your Lightning cord to the Lightning adaptor.
5. Tracing with your Apple Pencil
Everyone knows that you can draw and write with your Apple Pencil. Did you know you can also draw images on your iPad using a piece of paper?
You can transfer a sketch or drawing you have drawn on paper to your iPad by placing the paper on the device's screen and using your pencil to trace the outline. The iPad will recognize the pencil strokes. This is a great feature. It makes drawing so much easier.
How to connect an Apple Pencil
An Apple Pencil connects to your iPad much more easily than other peripherals, such as headphones or wearables.
To start, ensure Bluetooth is turned on on your iPad. Then,
Remove the cap at its end to expose the Lightning Connector.
Plug this into your iPad's Lightning Port.
Connect the stylus to your iPad Pro's magnetic strip for the Apple Pencil 2. The Apple Pencil 2 will automatically pair, but the original Apple Pencil 2 requires that you tap a prompt.
You're now all set.
How to charge an Apple Pencil
After you have paired your Apple Pencil with your iPad, you will need to charge it. However, this is very simple-just leave your Apple Pencil connected to the power source (for Pencil 1) or on the magnetic strip (for Pencil 2), and it will start charging.
If you prefer, the original Apple Pencil comes with an adapter to allow you to connect it directly to your iPad charger. The Apple Pencil will not be out of use for very long as charging is quick. The iPad will inform you when you connect the stylus. This will let you know whether you need to charge the stylus for a short time or a longer duration.
Click "here" to get the best deals on Apple Pencil.
Apple pencil 3
Back in 2020 rumors arose suggesting that Apple was working on the pencil 3 for its iPad 2020 models. But, since then no further talks about the Apple Pencil have hit the market.
But, there is a great possibility of a new Apple Pencil with the newer versions of iPads which will be released in 2021 or later.
You might also like