With the release of the iPhone 12, a new ecosystem of Apple smartphone accessories has emerged. One such accessory that you would need now is Magsafe.

MagSafe allows you to charge your iPhone wirelessly, attach cases, and use a range of additional accessories. You must have a few questions in mind regarding Magsafe, right? But don't worry; we will try to answer all the questions that are troubling you and will additionally tell you the 5 best alternatives for MagSafe.
What is MagSafe?
If you're scratching your head and thinking "MagSafe" is a word you've heard before, you're correct. Prior to the transition to USB-C, Apple used the term for their MacBook chargers. MagSafe wasn't a wireless technology back then. It's intended to snap on and off quickly, allowing you to attach a charger to your MacBook even when it's dark. As a consequence of the charger being held in place by a magnet, accidents were considerably less likely to result in a broken laptop. It's a little different from MagSafe for the iPhone.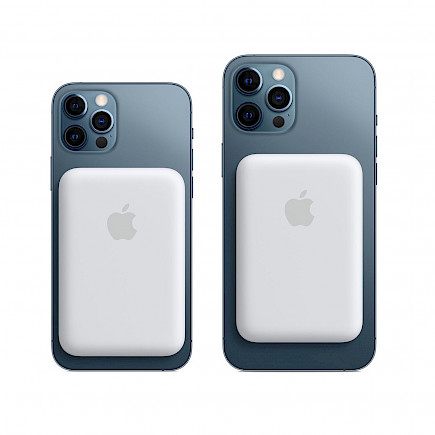 It's a full-fledged wireless charging standard, but it's more than that. The most intriguing part is that it paves the door for an iPhone without a Lightning connector. This implies improved waterproofing and greater space inside the chassis for other components, such as a larger battery.
On the iPhone 12, iPhone 12 Mini, iPhone 12 Pro, and iPhone 12 Pro Max, MagSafe wireless charging and accessory capabilities are available. It will very certainly be incorporated in future iPhones as well.
How Does it Work
Apple's pre-existing Qi wireless charging coil, which was incorporated in their MacBook series, was the inspiration for Magsafe. MagSafe technology was able to reach its full potential thanks to the addition of a copper graphite shield, magnet array, alignment magnet, polycarbonate enclosure, and E-shield. Magsafe is now more than just a wireless charger; it's now a mounting mechanism for a variety of accessories. The iPhone 12 can connect with accessories in a whole new way thanks to new components like the magnetometer and single-coil NFC reader.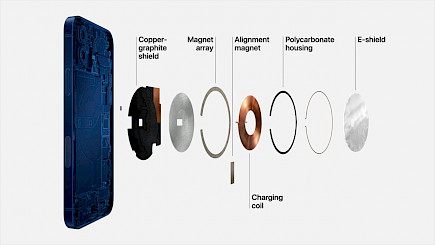 5 best alternatives for MagSafe
While virtually everything about Apple's MagSafe power pack appears to be good, the $99 price tag puts it out of reach for most budget-conscious consumers. Check out these 8 top Apple MagSafe battery pack replacements for your iPhone if you think Apple's newest offering is too expensive.
Belkin is recognized for making high-quality chargers for Apple products. As you might imagine, Apple has released a capable power bank that clamps onto the back of the iPhone 12 and provides safe wireless charging. With a wireless charging speed of 5W, Boost Charge competes with Apple's MagSafe battery pack.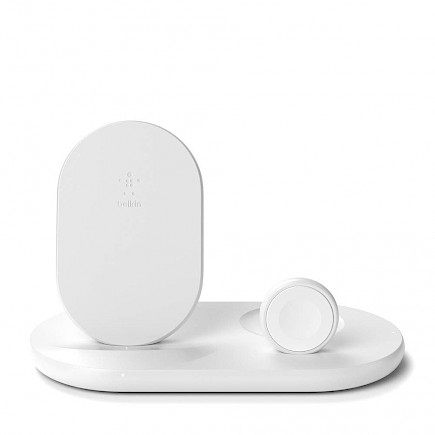 Belkin magnetic power bank has a 2,500mAh battery that may offer up to 50% extra charge to iPhone 12. (up to 8.5 hours of video playback). In comparison to the full charge given by Mophie's Snap+ Juice Pack, HyperJuice, and Anker PowerCore, this number appears to be below par. It should, however, suffice for everyday use.
HyperJuice's 5,000mAh battery allows it to achieve 7.5W wireless charging rates, which outperforms not just Apple's offering but also most of its competitors on our list. It can fully charge an iPhone 12 and provide the iPhone 12 Pro Max with an extra charge of up to 75%. When it comes to the design, the tough plastic exterior makes it appear a little bulky. The battery pack has a stronger grip and shouldn't fall off as readily, thanks to the curved sides.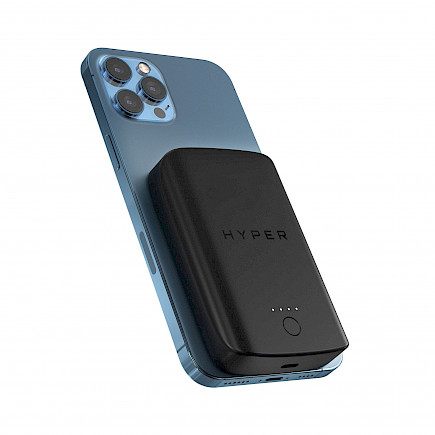 The PowerCore Magnetic 5K from Anker is a comprehensive package and a worthy competitor to Apple's MagSafe battery pack. The Anker PowerCore is a small and lightweight charger. The non-slip rubberized coating gives it a clean appearance and provides a pleasant grip to avoid inadvertent slip-off. It's exclusively available in black.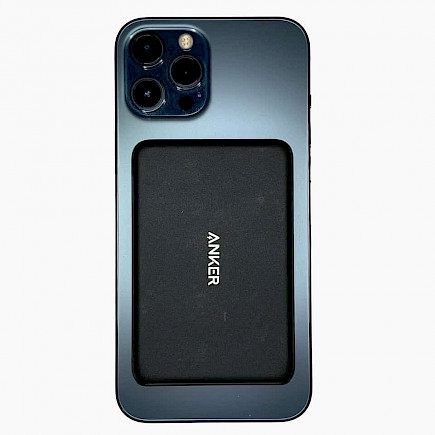 Unlike Apple's MagSafe power pack, the PowerCore Magnetic 5K comes with a large 5,000mAh battery and is USB-C compatible. As a result, you can easily charge other devices such as Android phones and Windows laptops with it. It also secures wireless charging by magnetically attaching to the back of the iPhone 12 series. When compared to the MagSafe battery pack, Anker's product offers the advantage in terms of charge per device.
Waitiee is a good option if you're looking for a cheap magnetic battery pack with a large capacity for your iPhone 12. The huge 10,000mAh battery unit, which can give numerous charges, is the centerpiece of this battery pack. The Waitiee battery pack, despite its huge capacity, does not appear bulky. The curved shape and soft silicone surface give it a tidy appearance while also making it easy to carry.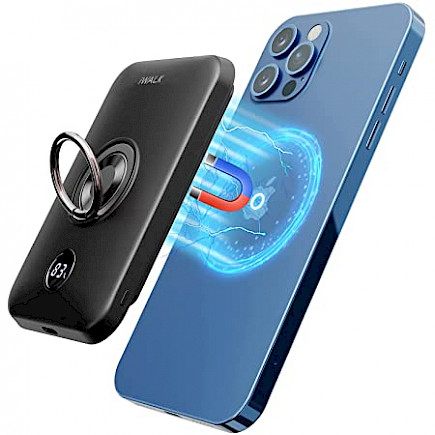 Zukakii is another external charger that, despite its low price, delivers a powerful punch. It, like Waitiee's power bank, has a massive 10,000mAh battery that can give your iPhone 12 a lot of additional juice. That makes it great for whether you're on the go or want to go on a never-ending gaming binge. Zukakii is equipped with an 8-piece earth neodymium magnet that firmly grips your smartphone. As a result, you can charge your iPhone while on the go without having to worry about the battery pack slipping off.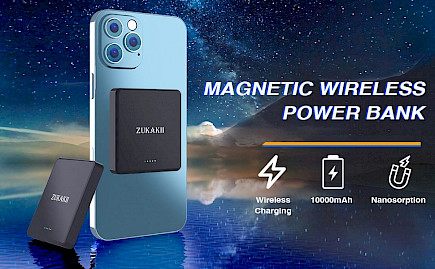 Wrapping Up
When looking for Apple MagSafe battery pack replacements for the iPhone 12 series, there are a few factors to keep in mind. They are not MagSafe certified in any way. As a result, their charging speed is limited to 7.5W, which is quicker than Apple's. However, most magnetic battery packs only support 5W wireless charging.
So, if you are on the lookout for a great MagSafe replacement, be sure to check the given options.
You might also like