An iPhone 12 is hands-down one of the most famous mobile devices in the world. Capable of doing multiple things at once. The new iPhone comes with some minor tweaks added to the previous iPhone 11. This new mobile device now packs a bigger battery, better camera sensors, a higher resolution screen, and updated software.
All the models of the iPhone 12 lineup - namely iPhone 12, iPhone 12 mini, iPhone 12 Pro, and iPhone 12 Pro Max comes with:
Powerful screen with 60Hz refresh rate
5G connectivity over wired and cellular data.
High-performance NVMe Memory
4k shooting at 60fps, and much more.
As you go high in the pecking order the functionality of the iPhone 12 lineup enhances. Ike, some features that you might see in iPhone 12 Pro or iPhone 12 Pro Max cannot be seen in the lower-end models. But, despite everything, the iPhone 12 is a beast of a device.
If you are one of those lucky customers who use the iPhone 12, get ready to be excited. As in this article, we will discuss 11 great things your iPhone 12 can do. So, without further ado. Let us begin.
1) It has wireless charging and supports numerous magnetic accessories
The iPhone 12 models are all equipped with wireless charging. They use a coil made of an alloy of Copper and Graphite to conduct electricity wirelessly. These new devices are also capable of connecting to any magnetic accessories which you find on the market.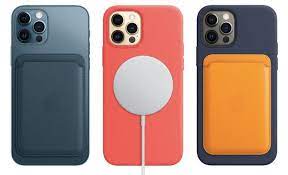 Some of the most famous accessories you can buy for your iPhone 12 are:
MagSafe Duo-Charger.
MagSafe Power Bank, which is specially designed for iPhone 12 and later devices, etc.
The wireless charging method can juice up your device with a standard charging speed of 10-15 watts. If you want higher charging speeds then buy a higher-output AC adapter.
2) It can shoot photos in RAW
The RAW format is extremely famous among photographers now. The RAW format is like a blank canvas where you get sharp, crystal clear pictures without any hint of editing and customizations added. The RAW pictures have greater clarity, are more robust, and are better suited to editing.
Apple ProRAW mode can be found in iPhone 12 Pro and Pro Max respectively. They are easy to use and pictures clicked by this mode are instantly shared with iCloud so you don't lose any good clicks.
To use RAW mode in lower-end iPhone 12 models you have to download some third-party apps like:
3) It has best-in-class Shift-Sensors
Shift Sensors used mirrorless technology to capture each fragment of color and process them via the camera's sensors. The new iPhone 12 comes with a better camera model which has a slightly tweaked OIS control mode. This ensures more light enters the sensors and the images clicked have great clarity.
Shift Sensors are also great for shooting videos and landscapes. It can make up to 5000 macro adjustments in a second thus, ensuring you always get what you are looking for.
4) It can shoot videos at 4K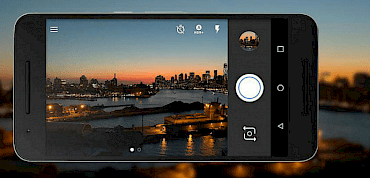 The new camera module in iPhone 12 can shoot 4K videos at 60 frames per second. The wide-angle lens installed in the device can efficiently capture wide shots and the inbuilt software can synthesize high-resolution images/ videos with ease.
To shoot video at 4K:
Open your iPhone
Go to "Settings" and open "Camera"
Look for the "Record Video" option, click it.
Change the recording format from 1080 at 30fps to 4k at 60 fps.
click, "here" to learn more about shooting 4K videos on iPhone 12
And now you are good to go.

5) It can be used as a universal remote
This feature is not something fresh out of the box. We have seen this feature housed in iPhones since 2018. But, the new iPhone 12 can do it better than other devices.
Every iPhone 12 has an inbuilt IR-Blaster located on the top of the device. The IR-Blaster fires high-ranged, short-pulsed lasers which can be used to operate devices like TV Sets, DVD players, Radios, Air Conditioners, etc.
6) It can stay submerged in water for 30 minutes
All the new devices of the iPhone 12 lineup are expertly built to withstand water and atmospheric moisture. With an IP68 rating, all Iphone 12 models can stay submerged in water for 30 minutes at a maximum depth of 6 meters (20 feet).
The iPhone 12 also uses some of the best-in-business hardware which prevents water or any other fluid to access its internal parts.
7) It runs 5G
As of 2021, 5G is the new talk of the town and all iPhone 12 models can support 5G. With this new feature, users can enjoy faster browsing speeds and get less bothered by latency and networking noises.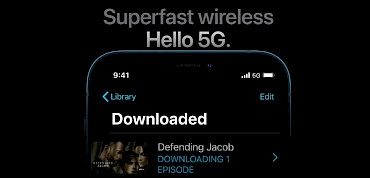 8) It can capture portraits in Night-Mode
Yes, you read that correctly! The new iPhone 12 models can take portraits in low light with ease. Conventionally you need a well-lit environment to take portraits but, the camera module in iPhone 12 changes things. Its highly capable OIS and updated software can process any portrait in Night Mode.
To click portraits in Night Mode:-
Open the "Camera App"
Select "Portrait mode".
Turn off the flash.
Look for the "Night-Mode" icon which looks like an eclipsed moon, toggle it.
And now click away.
9) It can be used to measure someone's height.
One of the most fun features of the Iphone 12 is that it can be used to measure the height of something or someone. The iPhone 12 uses a Lidar Scanner which follows a similar working principle to that of an "IR-Blaster". The lidar scanner emits short-ranged laser pulses towards an object and records the reflection quotient. Then the software analyses that reflection quotient and finds out the length of an object.
To use the Lidar Scanner:-
Open the "Measure" app on your iPhone 12.
A camera-like module will open.
Position your device in such a way that it can capture the whole of an object in one frame.
Now, you just have to wait for the app to finish synthesizing all information and the height of the object/ person will appear on the screen within a few seconds.
10) It can run console-quality games
Thanks to the brand new Apple Bionic A14 chipset, the iPhone 12 can now play console-quality games with ease. The brand new overclock Chipset comes with 4 graphic cores which can produce a speed of 4*1.8 GHz. Thus, you can run popular mobile and console games like PUBG, COD Mobile, FreeFire, etc in a hassle-free manner.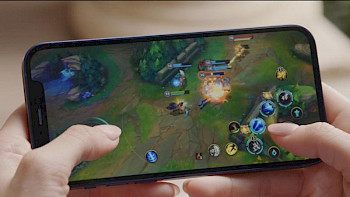 Click, "here" to download fun games for iPhone.
11) It can be used to make high-definition Facetime Calls
Not only the rear camera module but the front camera module has also been heavily upgraded in iPhone 12. With the addition of basic features like Face-detection, high-speed capturing, and wide-angle mode you can now enjoy high-definition Facetime Call from anywhere, anytime.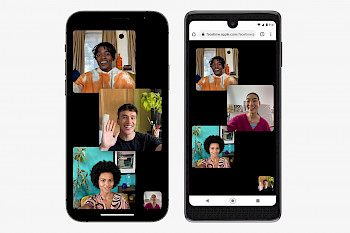 Plus, Apple has also induced Low-light mode in font cameras so you are not bothered by dark environments during a video call.

Hope we could help you find out more about the device. We post similarly great content every day so, be sure to check them out too. Good Day!
You might also like