Apple is always working effortlessly to bring new devices and technologies to us. Over the years Apple has successfully launched:
15 operating system updates for iPhones and iPads.
23 operating system updates for MacBooks and iMacs
And much more. Thanks to the dedicated workforce of Apple, they are able to pump out exciting new tech every year.
As of now, people all over the world have been immunized against COVID and things are getting back to normal. Thus, major tech giants like Apple, Samsung, Sony, etc can now resume the launching of products.
As per sources, Apple is planning to launch more than 6 brand new devices in the second half of 2021 and 2022. Most notable ones among them being:
iPhone 13
AirPods 3
iPhone SE 3
The new MacBook Pro.
The new MacBook Air, and
The new Apple Watch Series 7.
Today in this article we are going to have a structured discussion about the new WatchOS 8 that has been developed for the brand new Apple Watch Series 7, supposed to release in the first half of 2022. So, without further ado. Let us take a look at 10 exciting new features that WatchOS 8 brings with itself.
1) Respiration Tracking
As of 2021, the latest versions of the Apple Watch could already track your sleeping schedule but with this new update, it will also be able to track your respiration and breathing cycles when you are asleep.
Thanks to the inbuilt accelerometer WatchOS 8 will be able to measure the number of breaths you take per minute while you're asleep. Later you can take the reading and tally it with the fitness app to find you whether you are having a healthy and ample sleep or not.
To learn more. Click "here"...
2) Mindfulness Feature
The Mindfulness feature is something we really fancy. This special feature helps Apple Watch users plan and schedule their routine in such a way that they can spare a few minutes for self-care and leisure.
In today's fast-moving world people really don't get a lot of time to stand and stare at the beauty of things. But, the Mindfulness feature is supposedly going to change to all that. The Mindfulness app will have a guided meditation course which when followed will help a person to calm their nerves down and focus on work better.
3) Personalized Workout Regime feature
Workout mode is not something brand new. We have seen similar features in the older versions of WatchOS so, what's special?
What's new is - now you can track any workout you want. It does not have to be jogging, running, swimming, or cycling anymore. You can do any physical activity and the Apple Watch will track it efficiently.
The new personalized workout regime feature comes with tracking options for:
Tai Chi or other martial arts.
Dance
Pilates/ Burpees
Core Training.
Functional Strength Training.
Explosive Strength Training, and
Cooldown.
4) iMessage
WatchOS 8 is efficiently designed to make texting easier and more enjoyable. Previously, texting on Apple Watch used to be an exhausting task but not anymore. Thanks to the new upgrade, WatchOS 8 is now capable of directly messaging contacts when connected with an iPhone or iPad.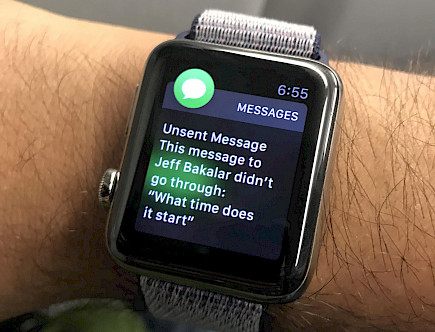 New sensors have also been added to Apple Watch 7 which will help users type without missing any letters. Plus, now you also have an autocorrect feature on the Apple Watch.
5) Focus Mode
The brand new Apple Watch 7 will come with "work focus tools" that can be used when connected with an iPhone(iOS 15 mandatory and later). The Focus mode will prevent a user from getting distracted when they are using one feature of the Watch.
The Focus mode will filter and analyze the working pattern of the user and close any unwanted apps running in the background thus, helping users to completely focus on what they are doing.
6) Revamped Photo App
With the WatchOs 8 managing your images and videos will be easier than ever. With the new update of the Photo app you can now:
Feature highlighted photos and memories to make them wallpapers.
Sync your Photo app with the cloud so your data is also secured and backed up.
Instant sharing of photos with iPhones and iPads.
Edit photos in your Apple Watch itself.
Share Photos with others via emails and iMessage.
7) Digital Keys feature
This is a big one! If you are one of those people who regularly lose track of your keys and other whereabouts then WatchOS is there to relieve you. The new WatchOS 8 comes with Digital Keys feature which can be used for any smart home lock.
All you have to do is update the Wallet app in your WatchOS and pair it with the smart lock of your house, car, safe, etc and you will be able to access them with your Apple Watch. This new implementation is inspired by the new and improved home-security systems seen in Hyatt and Disney resorts.
8) Aggressive Touch Gestures
The new WatchOS 8 comes equipped with better hardware which will help it read hand gestures more accurately. Now you can simply custom make a few hand gestures and explore the world of functionality it holds.
Some famous AgressTouch Gestures include;
Clenching of fist - silent mode.
Pinching of fingers - unlocking the device.
Shaking of the wrist - to make a cursor appear on the home screen.
To learn more about Apple Watch gestures. Click "here"...
9) Wireless sharing of Podcasts
With the new WatchOS 8, you can transfer podcasts from Apple Music and iTunes directly into your Apple Watch.
All you need is to bring your Apple Watch near your iPhone or iPad and let them connect then sign in to the iTunes app via your Apple Watch and now you are ready to share podcasts from device to device with just a click.
10) New Home Screen
Last but not the least, users will see a whole new indentation of the home screen in WathOS 8. The new home screen will now house smaller icons indicating weather, time, and location. It will also come with an AI module that will greet the user every time they unlock the Apple Watch.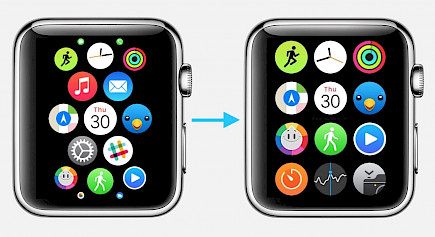 The new Home Screen will also have apps that can remotely control:
Good Morning or Good Night scenarios on digital photo frames.
Bedroom Lights.
Bluetooth accessories.
Smart-Locks.
Thermostats.
Outdoor Lights, and
Other electrical appliances.
The new WathOS 8 is going to bring a world of possibilities with itself so, be sure to look out for a new Apple Watch when it is finally released. And, if you liked this article don't forget to read some more great content from us. Good Day!
You might also like