Download Natron directly from the developer.
Category: Video editing
Version: 2.3.14
Last update: 17/08/2018
License: GNU
Natron review
Natron is a free application designed to create and edit video using composition nodes. The editor is equipped with more than 100 tools to generate special effects, editing colors and much more.
The application is fully compatible with libraries OpenFX and gives us access to a broad base of professional effects. Among the nodes offered by Natron we find the functions responsible for removing greenscreen, edit masks, tracking of moving objects blur effects creation, modification saturation, advanced color grading, and much more. All introduction effects are generated in real time. Natron also offers the ability to install commercial solutions compatible with OpenFX in the RE: Vision Effect, Furnace and Keylight and GenArts Sapphire.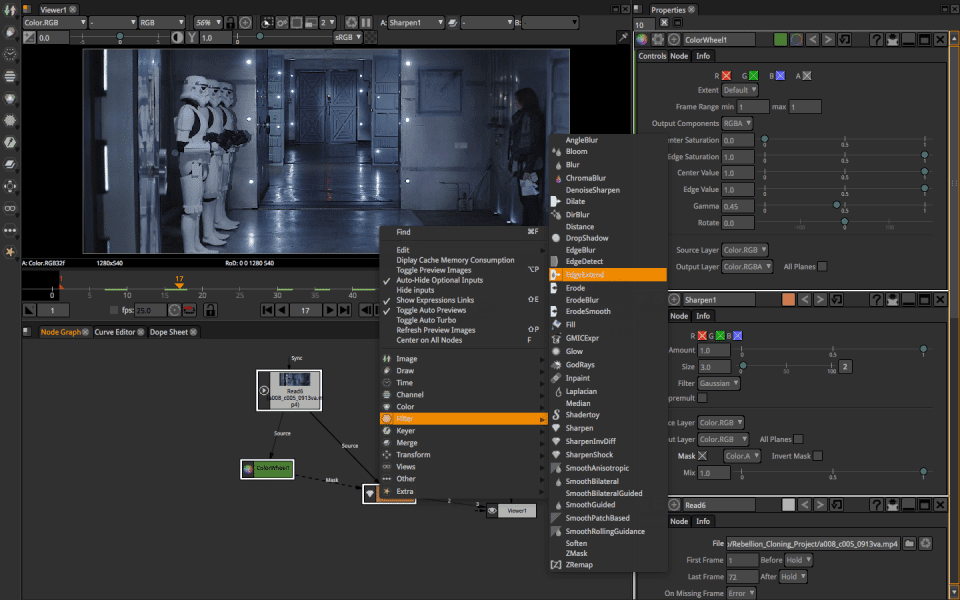 Working with Natron is based on the so-called. Nodes that allow you to mix and match different effects. This solution is extremely fast and allows to experiment at each stage of effects. A user without problems can create alternative branches of nodes, because it has complete control over the hierarchy of applied effects. This solution is extremely useful when you want to push a project in a different direction than expected.
The editor supports a very large number of files through the use of open source FFmpeg libraries and OpenImageIO. Among the supported file formats you will find m. Al. TIFF, JPEG, OpenEXR, PNG, HDR, Targa, JPEG-2000, DPX, Cineon, FITS, BMP, ICO, RMAN Zfile, Softimage PIC, DDS, SGI, Maya IFF, PNM / PPM, Field3d, WebP, PSD, Wavefront RLA and RAW.
Natron Download
You can download Natron 2.3.14 for Windows Mac, and Linux. If you are interested in all new features and improvements added to the newest version of software please visit Natron changelog where you can find all highlights from the official Natron release notes.