What is Kindle for PC?
Kindle for PC is a simple application to manage and read e-books purchased from Amazon.com store. The program synchronizes data with other versions created for mobile devices.
Kindle for PC as a e-book reader offers some basics functionality. You can browse through a library of electronic books, segregate and search for items, add pages to your favorites, change the font size parameters or activate the brightness of the screen reading mode at night. Kindle for PC allows you also to add notes and highlighting selected fragments of text.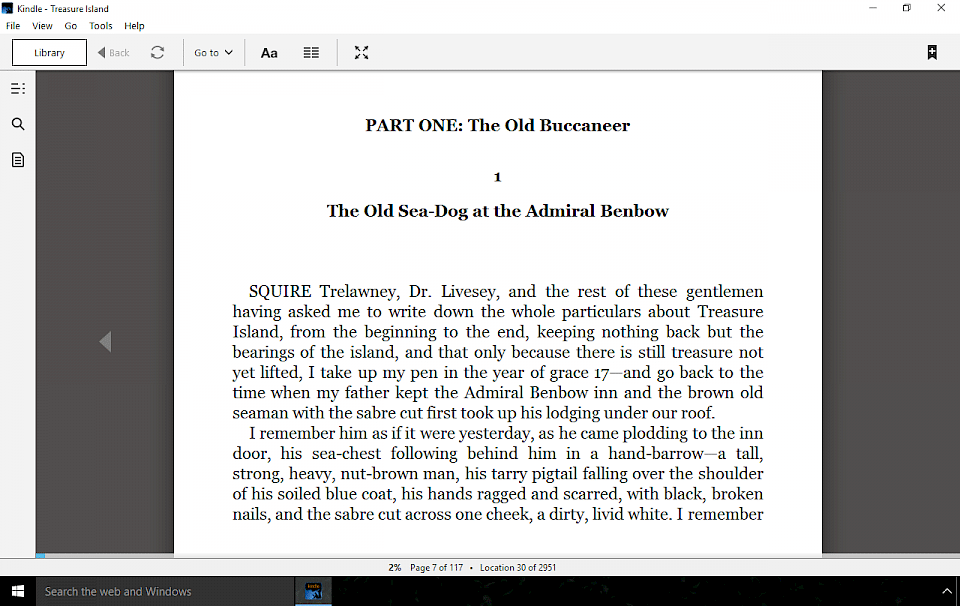 Kindle for PC automatically remembers the place where we left reading, allows you to read books in full screen mode, and offers a feature-sharing sites. The applications offers a built-in dictionary that allows you to check the meaning of difficult words and the ability to quickly search selected text in Google or Wikipedia dictionary.
Kindle for PC download
You can download Kindle for PC 1.24.51068 for Windows Mac.