Start Gravit Designer download now, for free!
Category: Vector graphics
Version: 3.5.6
Last update: Dec 5, 2018
OS: Windows Mac Linux
License: freeware
What is Gravit Designer?
Gravit Designer is a full-featured free vector design software available for Windows, Mac, and Linux. The software offers a clean, user-friendly interface that can be adjusted to any users preferences. You can download Gravit Designer for free.
Gravit Designer offers all necessary tools to create advanced presentations, animations, screen design, high quality icons, prototyping and more. Using the app we can design vector with non-destructive booleans, and path graphs.
Among available tools we can find the pen, bezigon, freehand, shading, knife, pointer, subselect, lasoo, layer, slice, and shapes including line, polygon, triangle, ellipse, rectangle and more.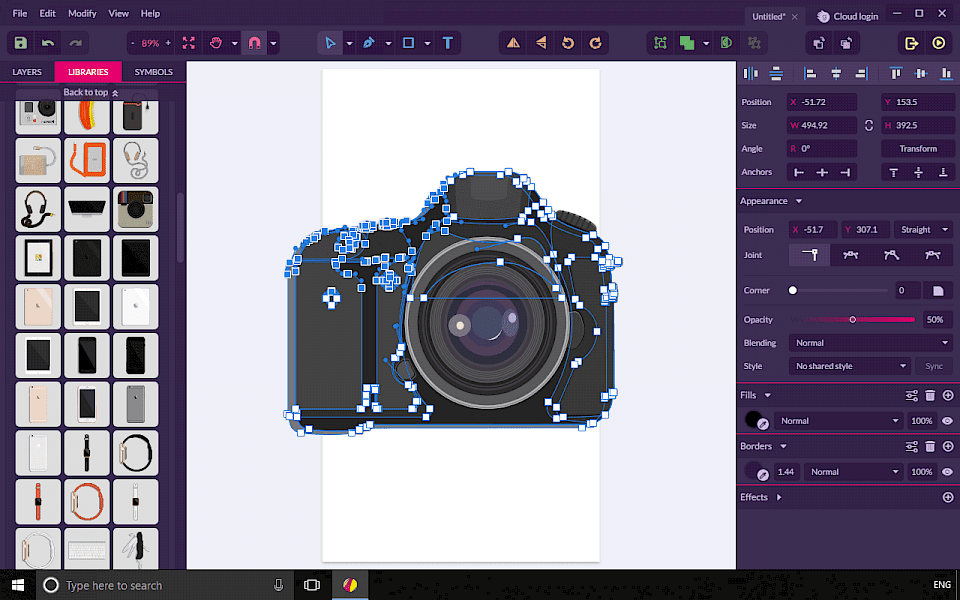 Gravit Designer highlight features include powerful pages with masters, real layer, and symbols to structure your content, powerful grids, anchors and auto-layouts made for pixel perfect screen designs, handcrafted text engine with text on path, web fonts, styles and much more.
The software can be also used to create professional presentations and animations. You can export project to high-quality formats like SVG, SVGZ, PDF or image files PNG or JPEG.
Other useful tools included in the software allows you to add different effect (shadow, blur, etc.) to selected objects, or group, marge, clip, split, mask, transform selection. We have also access to built-in symbols and libraries of objects that can be easily imported to our projects.
Gravit Designer download
You can download Gravit Designer 3.5.6 for Windows Mac, and Linux.
Version history
New features and improvements added to the newest version of software are available in Gravit Designer changelog where you can find all highlights from the official release notes.
Gravit Designer 3.4.10
We are running out of version numbers. Solved another problem that needed a timely fix.
Gravit Designer Alternative
If you are looking for more alternatives to Gravit Designer software please visit our list of the best Gravit Designer Alternative. Read short software description and access free download links. Gravit Designer can be replaced with other software solutions. Try them for free.