Download Google Earth Pro directly from the developer.
Google Earth Pro review
Google Earth Pro is a free application designed for viewing satellite images, maps, information about the terrain, 3D buildings, galaxies in outer space and the depths of the oceans.
The program provides a number of features to explore the planet. Using the Google Earth Pro user can explore rich geographical content, zoom in from outer space to street level, search for locations of companies to visualize the path completed with a GPS and share them with other users, observe the city from bird's eye view in 3D, view historical imagery or dive below the ocean surface.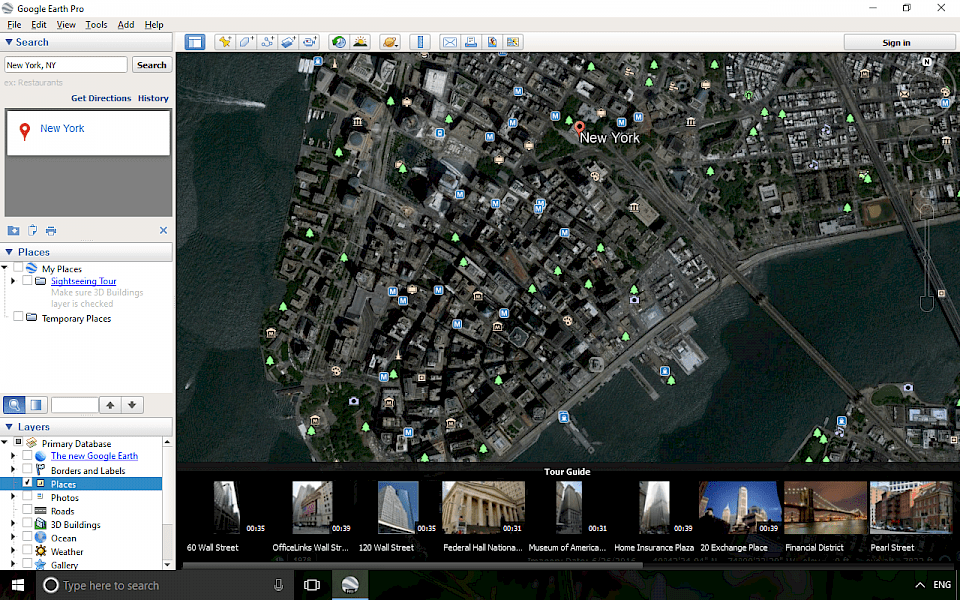 Google Earth Pro beyond the possibility of exploration of the planet Earth also features view information and images downloaded from Mars, the moon and the sky. In addition, you do not run Google Earth Pro street view preview function for the selected location or displayed on a 3D visualization of actual position of the trees.
Google Earth Pro offers also tools to measure distances and areas, Movie Maker module designed for the preparation of multimedia materials, printing features high-resolution images for presentations and reports need or importing large image files to the vector GIS data quickly place on the map.
Google Earth Pro Download
You can download Google Earth Pro 7.3.2.5491 for Windows Mac, and Linux.