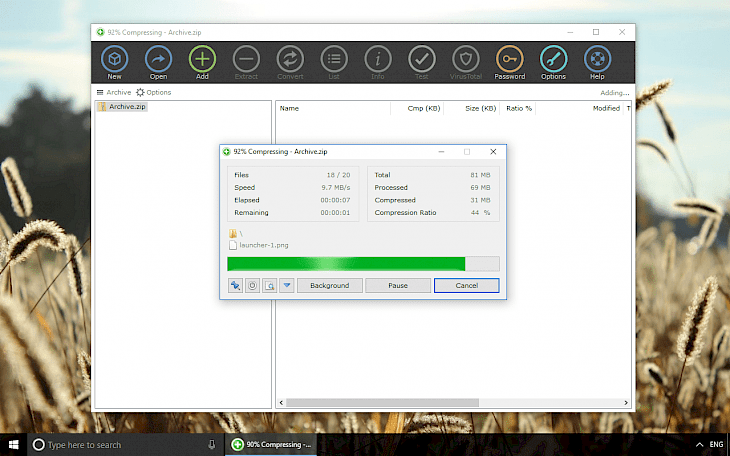 Download Zipware
Zipware is simple and free ZIP software for Windows that supports all major archiving formats including the new RAR5 format. Zipware has been designed to be simple, fast and stable to handle both small and large archives with millions of files.
Zipware can extract popular file types like ZIP, ZIPX, 7Z, RAR, RAR5, ISO, VHD, GZIP, BZIP2, TAR, CPIO, XZ, DEB, DMG, RPM, XPI and create archives in formats ZIP, 7-ZIP, EXE (create self-extracting and split/multi-volume archives). You can aslo create password protected archives encrypted using AES-256 encryption, convert any of the archive formats listed above to ZIP, 7-ZIP or EXE. Zipware can calculate and lists sizes of all folders in a directory and also find & delete empty folders.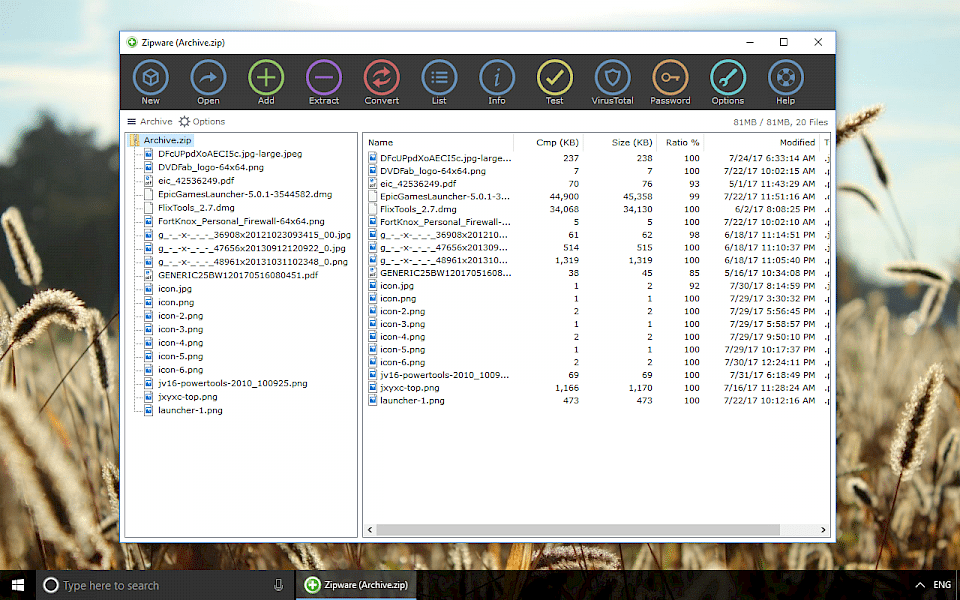 Zipware offers full drag and drop support with Windows Explorer and you can aslo perform all archiving functions from Windows Explorer using Zipware's integrated context menu. Other features include option to calculate MD5, SHA-1, SHA-256 and SHA-512 checksums for any file (also integrated into Explorer's context menu), store passwords and confidential information in Password Manager. From the menu you can scan any file using over 50 anti-virus products via VirusTotal.
You might also like