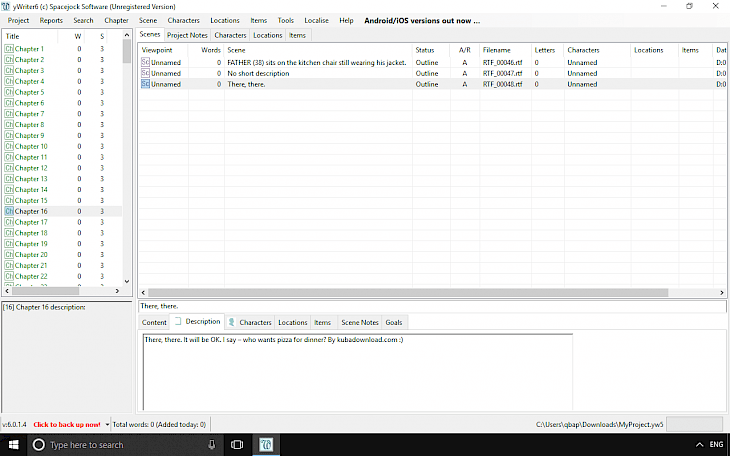 Download yWriter
yWriter 6 is a free word processor designed to help writers to create books. This text editor breaks your novel into chapters and scenes, characters, locations allowing you to arrange your writings and manage big projects.
Using yWriter you can create scenes and chapters, save notes, manage character database with information including name, characters description, dialogs, attached photos etc. Other features include organize novel using a project, add chapters to the project, display the word count for every file in the project, along with a total, saves a log file every day, showing words per file and the total, allows multiple scenes within chapters, multiple characters per scene and more.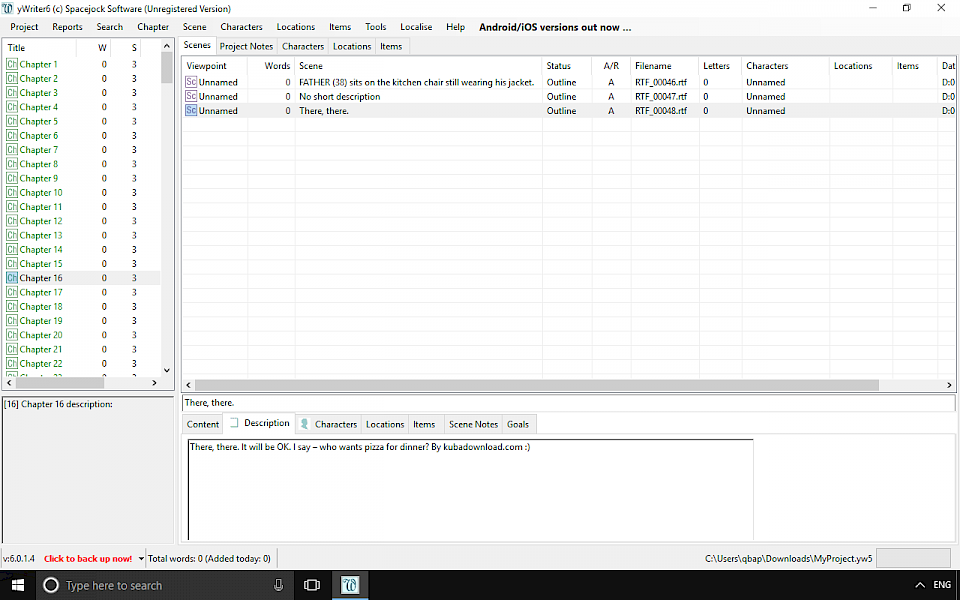 Moreover, yWriter 6 saves automatic backups at user-specified intervals, re-order scenes within chapters, automatic renumber chapters, offers viewpoint character, goal, conflict and outcome fields for each scene. There is also available Storyboard view, a visual layout of your work, and options to drag and drop of chapters, scenes, characters, items and locations, add author description, or search all documents.
Finished novels you can export to formats like TXT, HTML, LaTeX or ePub. yWriter 6 offers also a quick creator allowing you to build book skeleton. When you will install yWriter 6 you will have an option to select the book example to check all possibilities of software.
You might also like