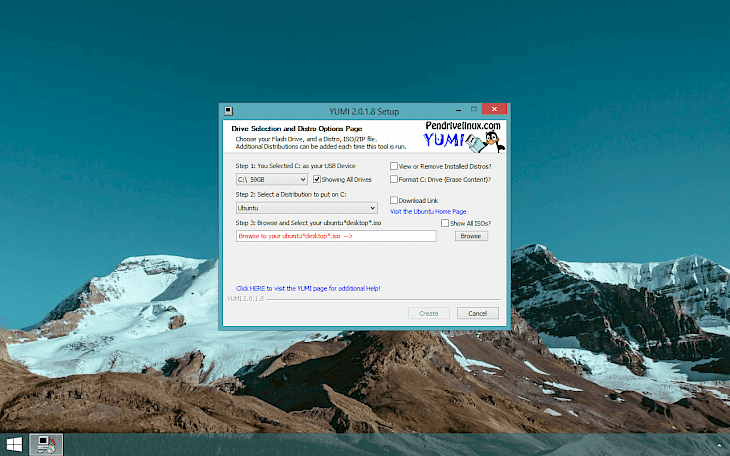 Download YUMI
YUMI (Your Universal Multiboot Installer) is a free software allowing you to create bootable installation version of Windows and Linux that can be run directly from a USB flash drive or external USB drive. It can be used to create a Multiboot Bootable USB Flash Drive containing multiple operating systems, antivirus utilities, and more.
The software offers support for Windows Vista, Windows 7 and Windows 8, and works also with the most popular Linux distributions. Those include both recent and older versions of Ubuntu, Xubuntu, Kubuntu, Lubuntu, Edubuntu, Ubuntu Studio, Ubuntu Server, Blackbuntu, Linux Mint, Debian Live / netinst, Backtrack, Fedora, OpenSUSE Live, Puppy Linux, DouDouLinux, Qimo 4 Kids, Sugar on a Stick, Gentoo, Mandriva and much more.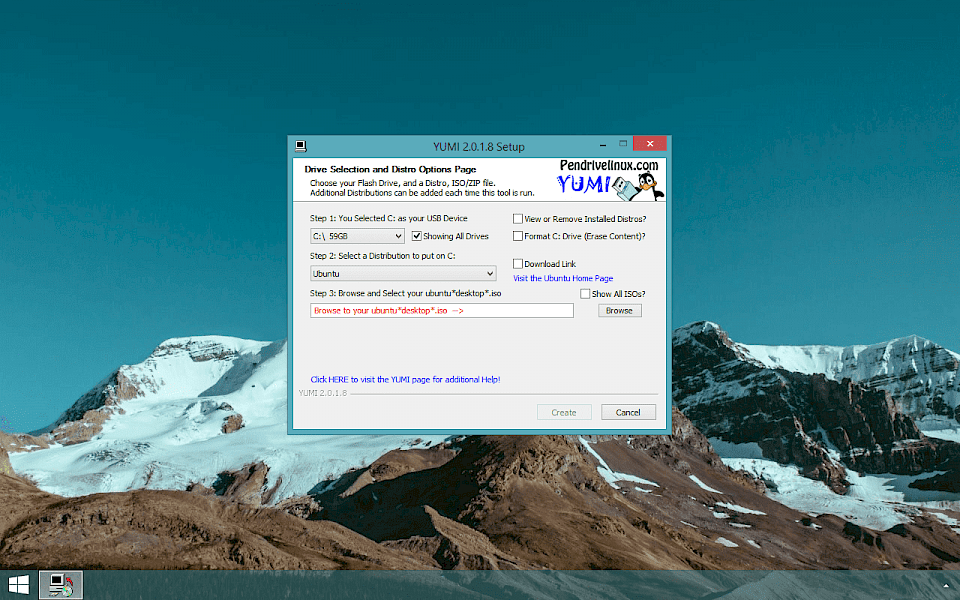 Created disc using the Your Universal Multiboot Installer offer full access to the system partition, including the ability to create new files, installing additional software, etc. Drives Linux Live USB can also be used to install the system on Netbooks and other devices without CD / DVD drives. YUMI works much like Universal USB Installer, except it can be used to add more than one distribution to run Live from your Thumb Drive. USB Bootable Distributions can also be uninstalled using the same tool!
Moreover, YUMI also supports anti-virus applications images including AOSS (Malware Scanner), AVG Rescue CD, Avira AntiVir Rescue Disk, BitDefender Rescue CD, Comodo Rescue Disk, DrWeb LiveCD, F-Secure Rescue CD, G Data Antivirus, Kaspersky Rescue Disk Panda Safe CD and Trinity Rescue Kit.
You might also like