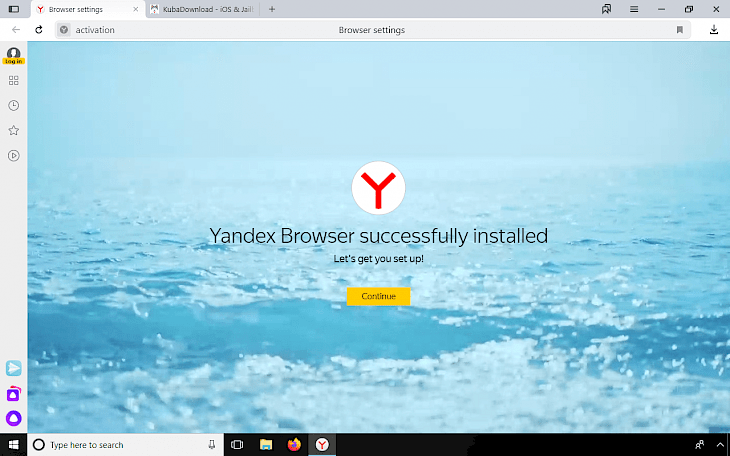 Download Yandex Browser
Yandex Browser is a fast web browser developed by Russian web search company Yandex. It offers great features not only for Russian users including turbo mode, page translator, block, or allow cookies and customize its layout. Yandex Browser offers a lot of great features not available in other web browsers.
Download Yandex Browser Offline Installer for Windows or Mac OS. The web browser works on a 32-bit and 64-bit system and was tested to operate from Windows 7 and up to Windows 10 operating system, and macOS 10.9 or later. Support for Microsoft Windows XP and Vista operating systems ended in April 2017.
Yandex.Browser can automatically import settings (bookmarks, browsing history, and others) from the previous browser. The default search engine is Yandex, but you can easily switch to Google or Bing when you start configuring the app.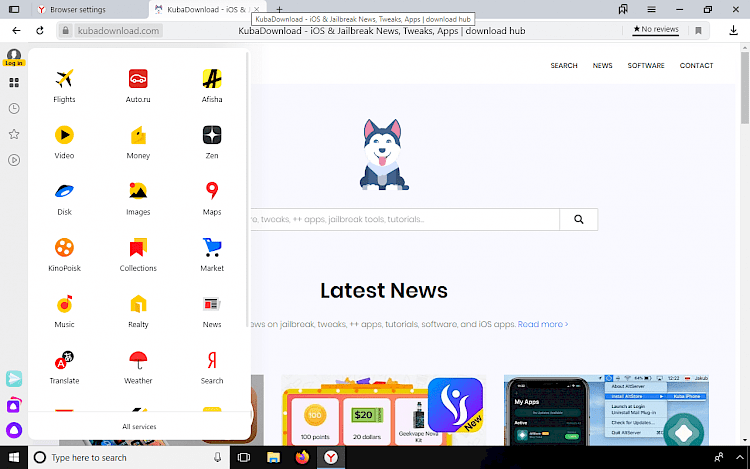 The browser offers minimalist interface, that allows users to see more of the webpage content. Yandex Browser Turbo mode can compress data and improve the loading speed of visited websites. Of curse, most benefit from its features are Russian users but also everyone else can use the browser.
Turbo mode reduces page-loading time. It is activated when your browser internet connection is slow. Thanks to Turbo mode, you can quickly load pages and save money using a USB modem or in places with public Wi-Fi. This is especially important while roaming or when you are reaching your data limit.
The web browsers integrate with many services available in Russia, and some options are only available in the Russian language. From the side panel, you can quickly access Yandex services, notifications, bookmarks, history, notes, search, music controls. By default, the side panel appears when you hover your mouse cursor over the left border of the window.
All websites are checked by the Yandex security system, and each downloaded file is scanned using an Anti-Virus. The browser allows users to translate foreign websites and supports nine languages, including English, German, French, Polish, Ukrainian, Italian, Spanish, Turkish, and Russian.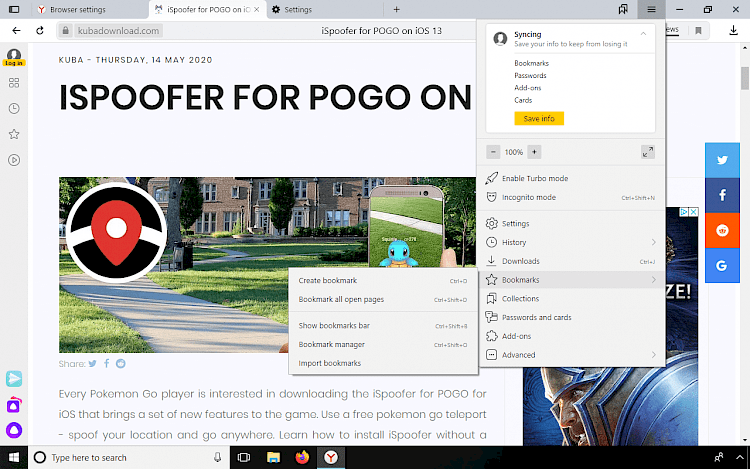 The customization of the interface is pretty amazing. Yandex Browser allows you also to manipulate the style of the tabs where you can change the style and position (top or button), limit minimum tab width, show or hide side panel, and much more. Yandex Browser Offline Installer is available for Windows and macOS.
The web browser can also display notifications from Yandex services and VK. Spellcheck is enabled in Yandex Browser for the default language selected in the operating system. The browser is also packed with an ad-blocker that will remove offensive ads. Users can also review websites and leave an opinion.
The SmartBox is designed to help you enter addresses and search for information. By default, the Yandex search engine is used to search for answers to your query. You can change your search engine if you want to.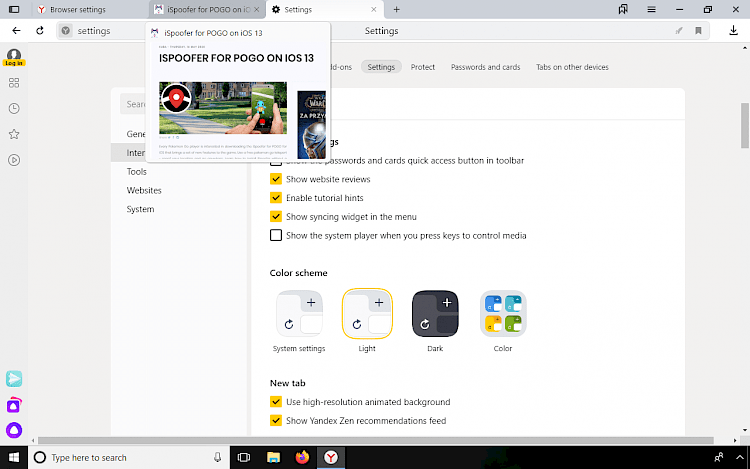 An interesting feature offered by Yandex Browser is a colorful widget presenting current information, including whether or traffic jams. What's more, from the Settings page you can manage user profiles, sync all data with Yandex account, change application interface color (dark, light, or different color schemes).
Yandex Browser aims to be not only a modern browser but also a secure one. It uses its own active protection system Protect. It is the first comprehensive browser security system that protects you from most threats when using the Internet (secure payments and connection, password and virus protection, etc.). Tab isolation is the next level mode that provides additional protection for all data.
In Yandex Browser, you can install extensions created by the browser's developers as well as extensions from the Opera add-ons catalog. Extensions are small programs that can enhance the browser's functionality. For example, they can block annoying ads, enable night mode, or manage passwords.
Another not common function available in Yandex Browser is Simplified mode. This mode automatically disables functionality that is not very critical for the user (such as background animation) on older computers.
What's more the browser can save your battery by reducing the activity of the background tabs, the FPS of the pages, disables animation in browser interface elements if it is too CPU-intensive, disables background animation, and takes other actions to optimize power consumption. Activate the Power saving mode.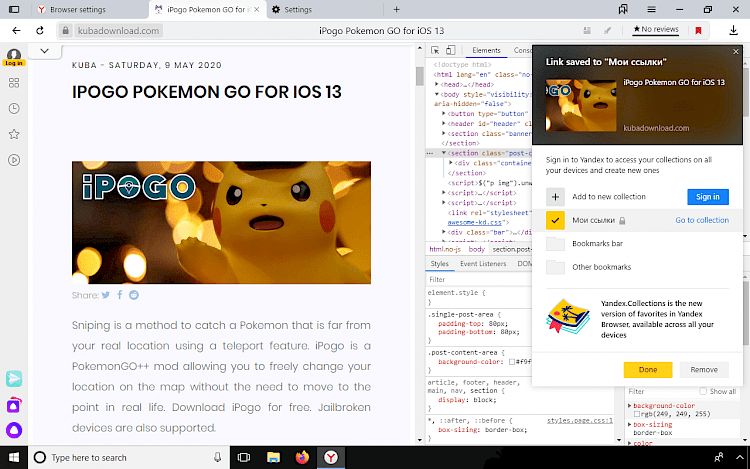 Overall, Yandex Browser is an excellent program to view the web. If offers features that are hard to find in different products, and those options are really useful. In my opinion Yandex created an amazing browser for Windows and macOS users.
It works fast and it's really fun to use it and discover new features. The option to install extensions can help users to make the browser even better. Many users are searching for the offline installer of Yandex Browser, and we provide one for both Windows and macOS. Yandex Browsers is also available for iOS and Android.
You might also like