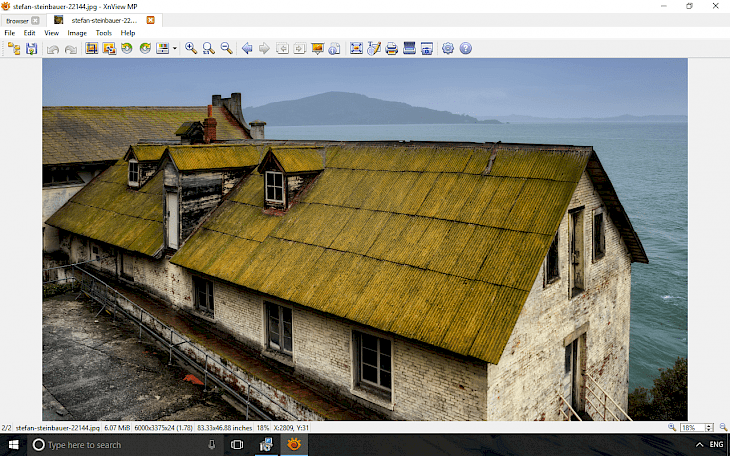 Download XnView MP
XnView MP is the enhanced version of XnView Classic, a powerful cross-platform media browser, viewer, and converter. The browser offers support for more than 500 image file formats including APNG, EPS, GIF, ICO, PNG, JPG, BMP, PSD, BPG or WebP.
The program also allows you to display IPTC, Exif and XMP stored in files, create slideshows, convert graphics to over 70 formats, image comparison, work in full-screen mode, listing files, search duplicate images, mass rename files, and add effects to your photos. XnViewMP also supports popular formats of audio and video files.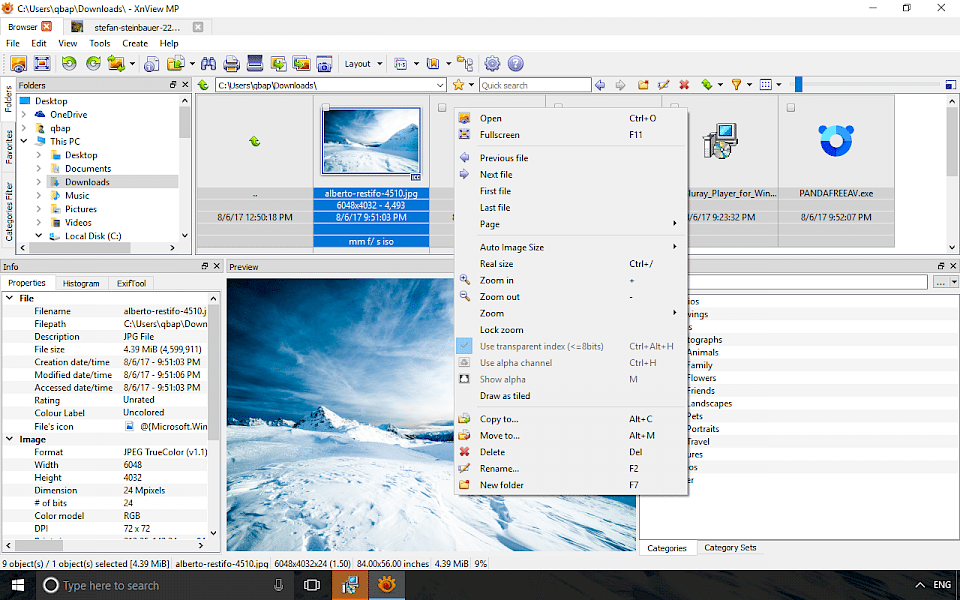 XnView MP possibilities do not end here. The application also allows you to edit the graphics in this resize, crop, rotate, change the parameters of brightness, saturation, contrast settings, convert color palette, making screenshots or use of a number of effects and filters on files.
XnView MP offers also function to review pictures, catalog library, search and file filtering, generate a slide show on CD and perform the functions from the command line without having to launch the browser graphical user interface.
You might also like