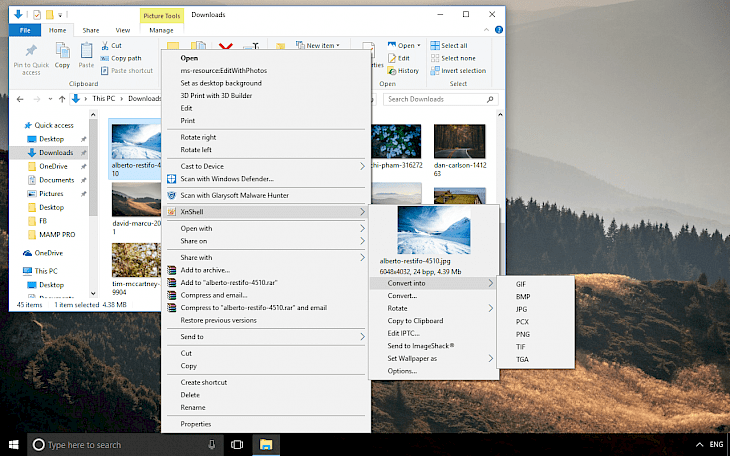 Download XnShell
XnShell is a powerful Shell extension for Windows Explorer, allowing you to preview and perform various operations within Windows Explorer context menu. The app offers options to convert selected graphic to popular formats including GIF, BMP, JPG, PCX, PNG, TIF or TGA.
Other functions available in XnShell include option to edit metadata IPTC, set image as wallpaper, rotate image by fixed amounts (or according to the EXIF tag), copy graphic to clipboard or upload picture to ImageShack. A separate "Convert..." option opens a dialog with more formats, resize options, and the ability to set your output folder.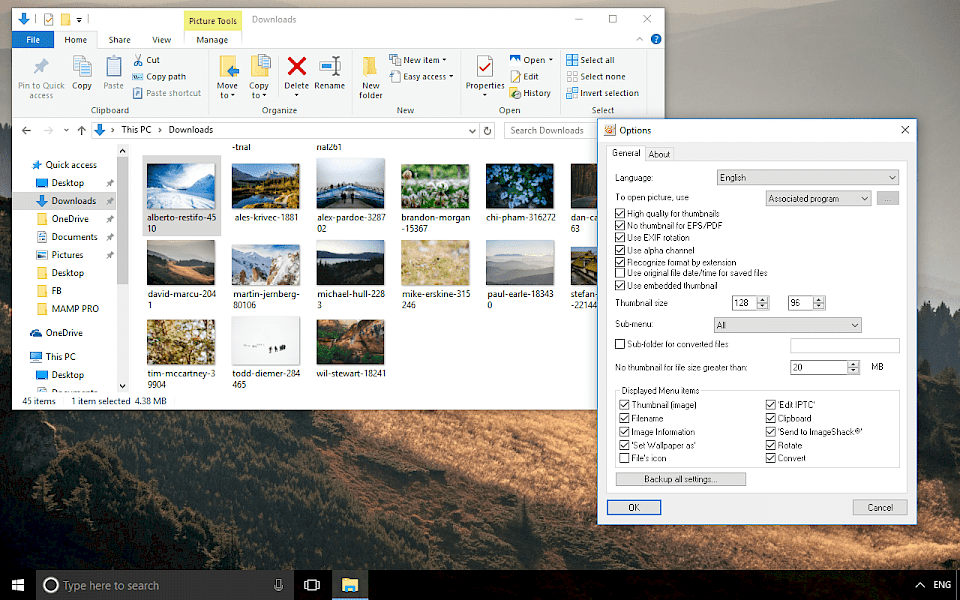 If you are not interested to use all of these features then they can be easly removed from the menu via XnShell's Options dialog. You can also configure the software look and feel including size and quality settings of the image thumbnails.
You might also like