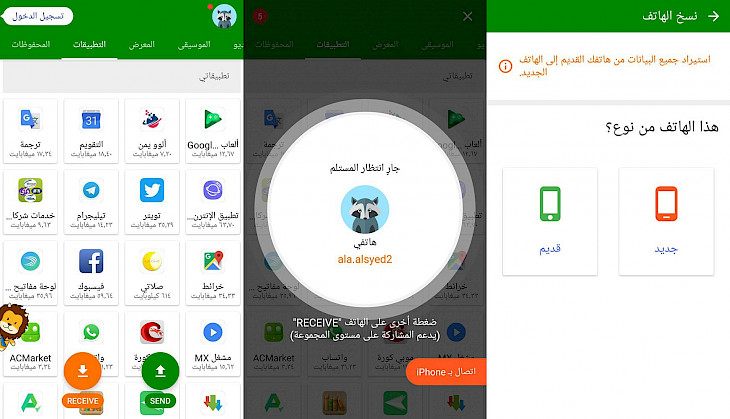 Download Xender
XENDER is a cross-platform file transfer software that allows users to transfer applications, photos and other media. The software was developed by Xender Team and was released in 2012 in China under the name Shan Chuan and as Flash Transfer outside China.
Features of XENDER
File-Sharing: The software was designed keeping in mind to make what it was designed for- sharing files. The platforms allow users to share different types of file formats with just this app, and there is no limit to the frequency of file transfer that is shared in a day. Files of different sizes can be shared easily. The software allows users to transfer documents that are 15kb in size or also to transfer movies that are more than 100 MB in memory size. The software also allows users to share files and also allows those files to transfer to another platform or device without using a cable wire or without an internet connection. The main thing to keep in mind of the users is that to allows seamless transfer of these files, both receiver and sender must have Xender installed.

Cross-Platform Transfer: The software allows users to download and install Xender on any kind of operating systems and can transfer files without any kinds of hassles to any device which include both desktop and laptop computers.

Wireless Transfer: The software was developed to remove the hassles that the user has to go through of getting a USB cable of mobile phone or hard disks or struggling to connect to a Wi-Fi to transfer data from one end to another. The software allows users to share files with one another by creating its own hotspot. This allows the device to have a link that allows faster data speeds that can reach to 20 megabytes per second.

Free to Download: The software was developed as free software so that every user can make use of the freeware to transfer files between users seamlessly.

User-Friendly: With new technology updates evolving day-to-day, which can sometimes make people sometimes hard to catch through. To avoid this hassle, the software was designed in such a way that people of all ages ranging from tech-savvy people to techie innocent people understand the interface easily regardless of age, computer background and knowledge. The interface is designed to make seamless installation, uninstallation, add, delete, view, open, receive, close, and send files easily.

Light Weight: Since storage space is the most important thing when it comes to users, the software is designed to be light when it comes in terms of storage space.
Installation Requirements for XENDER
To install the XENDER on PC, make sure that the following requirements are met by the user in the PC desktop.
PC – Make sure that your PC is on Windows 7 or higher with at least 4 GB of RAM.

Compatibility Mode is enabled.
How to Download XENDER on Windows
Follow the below steps to download and install the XENDER on your PC:
Go to XENDER's website, and go to Downloads.

Click on Download Now.

Select 'Save' to download the program. The file will be saved in the Downloads folder.

If you want to save in a specified folder on your desktop, then click on 'Save As' and select the folder you want the program to be saved.

After the download is complete click on the .exe file.

The installation process will start.

Run the installation package.

Wait until the update completes

Follow the Windows installation instructions and select options accordingly.

Click on Finish to complete the installation.

The program icon will appear on the desktop.

Select the icon to start the application.
You might also like