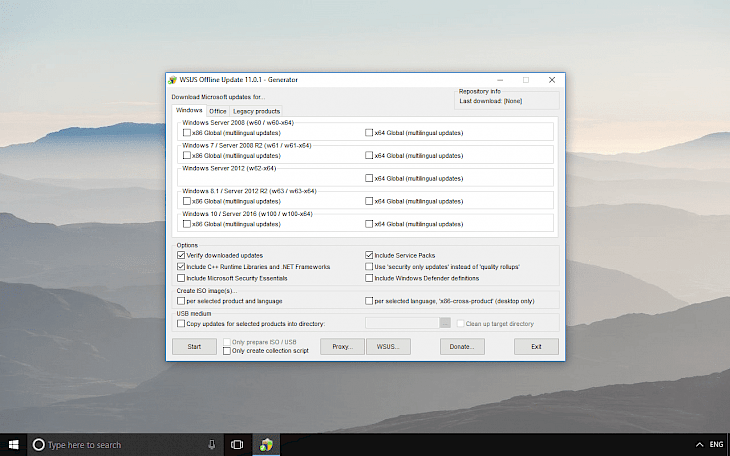 Download WSUS Offline Update
WSUS Offline Update is a tool designed for preparing media discs with Windows and Office updates, from which you can update your system without having an active Internet connection.
You can prepare a disk image with updates, burn it on disc or copy to memory from which you can quickly install patches on your system. WSUS Offline Update is an extremely useful tool for users who have multiple computers and want to save some time spent on downloading and installing updates.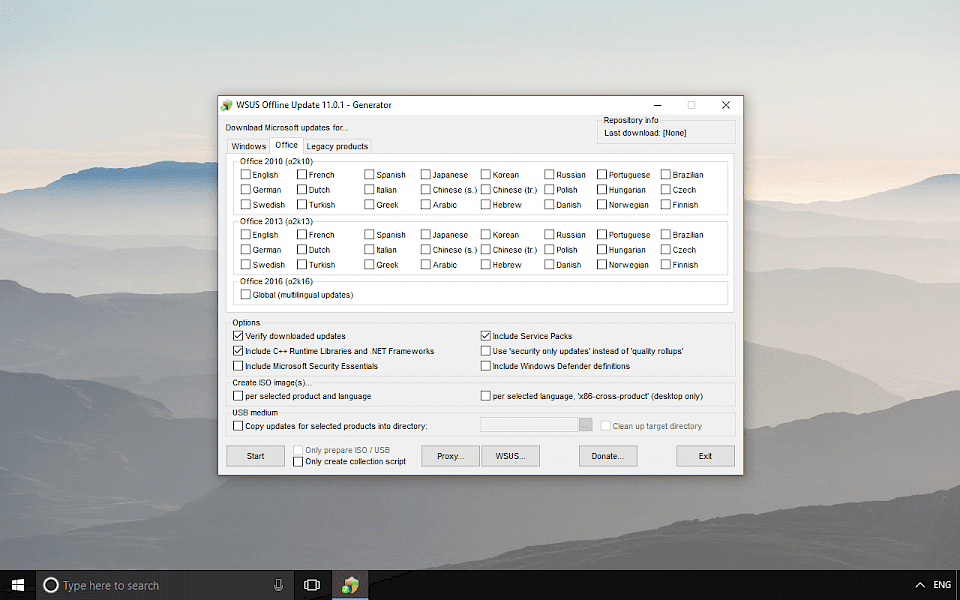 WSUS Offline Update allows you to prepare a data disk, which contains all the fixes for Windows system or Office suite, Service Pack update, .NET Framework libraries and virus definitions for Microsoft Security Essentials and Windows Defender apps.
WSUS Offline Update supports such systems as Windows Server 2003 (including 64-bit editions), Windows Vista, Windows Server 2008, Windows 7, Windows Server 2008 R2 and 2012 / 2012 R2, as well as the office suite Office 2007 and Office 2010.
You might also like