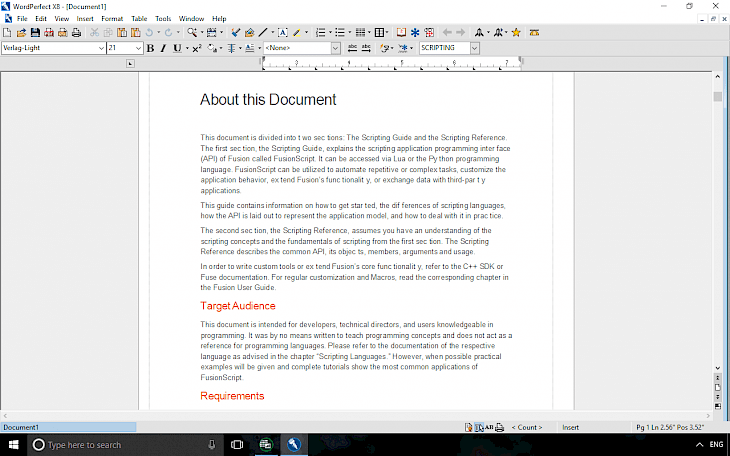 Download WordPerfect Office
Corel WordPerfect Office 19 is the complete all-in-one office suite to create documents, spreadsheets, presentations and email. It includes all the productivity software you need plus built-in PDF tools, an eBook Publisher, and even more free applications and extras to enhance your office suite experience.
The key features of Corel WordPerfect Office x9 suite include Microsoft Office and Microsoft SharePoint compatibility. You can easily open, edit and share files with support for more than 60 formats, including Microsoft Office (.docx, .xlsx, .pptx). SharePoint support is fully integrated into WordPerfect Office, allowing you to interact more easily with content, processes and business data. Share knowledge, find information, and collaborate with confidence both inside and outside your organization.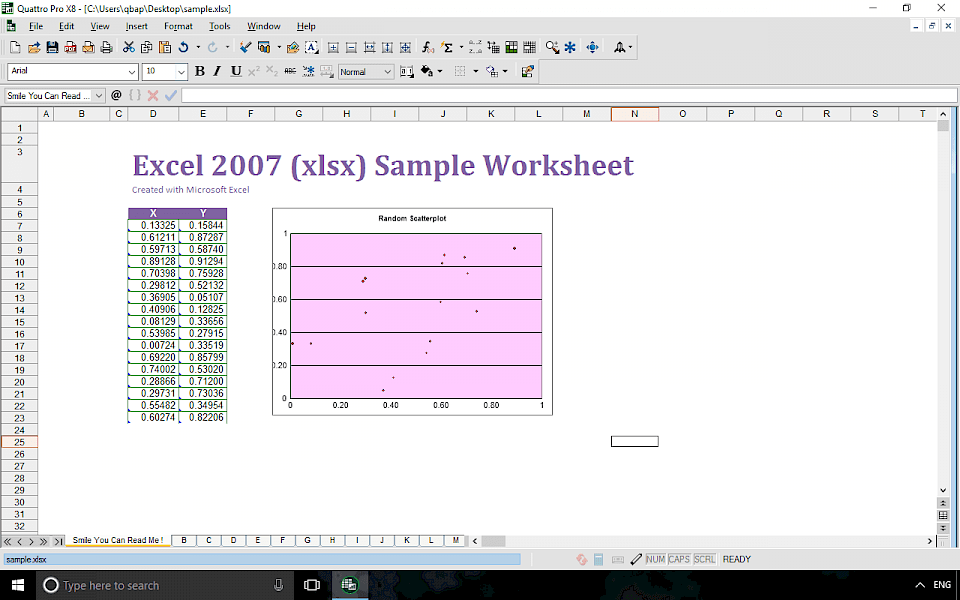 With multitasking feature, WordPerfect x9 lets you save a document to all of various file formats - WPD, DOC, DOCX, PDF, and HTML5 at the same time. Within the Macro Manager, select 'Save to Multiple Formats' choose the option to Play your macro, save it to multiple formats, then click Play and you're ready to go. The Favorites feature can instantly mark all of your relevant documents. Keystroke Menu helps you quickly access settings and commands. Simply type the first few letters of the feature you're looking for and WordPerfect will present a series of available matches.
PDF Form feature lets you create fillable forms for collecting information interactively. Easily add a range of form controls, including text fields, check boxes, drop-down lists and more. Open PDFs directly with WordPerfect to easily reuse text and graphics. You can also choose to import only the PDF's text, and convert characters in image-based PDFs to fully editable text. This office suite also supports PDF password protection, which lets you restrict who can view, copy, print or edit your PDFs.
WordPerfect eBook Publisher supports Mobi and EPUB format. This provides compatibility with eBook devices, such as Kobo, Nook and Sony Reader. eBook publisher enables also relative font and graphic sizing, and automatic conversion of footnotes to cross-linked endnotes. You can also edit and organize your photos with the powerful tools in AfterShot 2. Use the intuitive adjustment sliders to fine-tune color, improve lighting and fix exposure while retaining your original photos.
Metadata is information that lurks within office productivity files and includes undo/redo history, reviewers' notes, hidden text and comments. WordPerfect has a built-in feature that allows you to strip this confidential or sensitive metadata from your files.
You might also like