Start Wise Program Uninstaller download now, for free!
Category: Uninstall utilities
Version: 2.34
Last update: Feb 14, 2019
OS: Windows
License: freeware
What is Wise Program Uninstaller?
Wise Program Uninstaller is a tool for uninstalling Windows software, allowing you to uninstall programs quickly and completely. The built-in scan engine will scan and delete all the left associated files, folders and registry items after the de-installation, making sure the software is completely removed from Windows.
Wise Program Uninstaller displays a list of software installed o your operating system. Next to the names of programs Wise Program Uninstaller displays a variety of useful information about the installed components including file size, date of installation, version number, and rate. The tool offers also an option to remove software from the list without actually uninstalling the position from the system.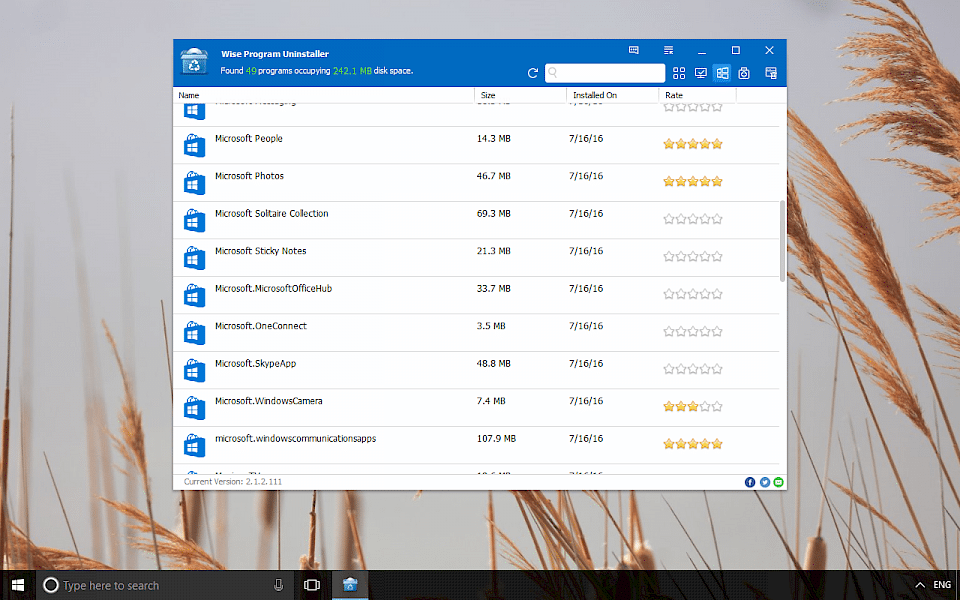 Wise Program Uninstaller allows you to launch default method to uninstall the applications, as well as the forced removal of specified items. After the uninstall process is complete Wise Program Uninstaller scans for leftover files and entries in the system registry. The user can view the detailed report and remove only selected items.
The Forced Uninstall option of Wise Program is useful for some stubborn software or software with a broken uninstaller, they can't be uninstalled by conventional means. It scans your system for all the files and registries, that are associated with this software and deletes them thoroughly, just like you have never installed the software.
Wise Program Uninstaller can add 'Uninstall with Wise Program Uninstaller' option to context menu in settings. Using this option you can uninstall software by right-clicking its icon without opening Wise Program Uninstaller.
Wise Program Uninstaller Alternative