Wise Plugin Manager download for Windows.
What is Wise Plugin Manager?
Wise Plugin Manager enables you to turn on and off any add-on with the click of a button or even permanently remove them from the most popular web browsers like Internet Explorer, Mozilla Firefox, Google Chrome and Opera.
Each browser is assigned to its own panel, where you can view list of detected add-ons and toolbars. Wise Plugin Manager also enables you to set the default browser from within its main GUI. You can also identify the presence of plugins and toolbars that are normally difficult to find, as they are not displayed in the Extensions or Add-ons section of the browser.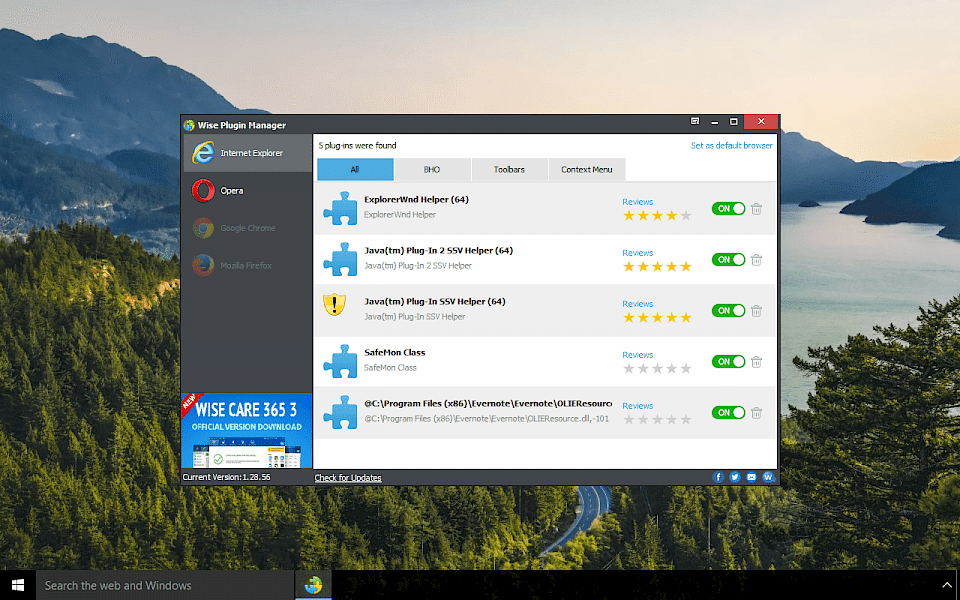 Additionally, using Wise Plugin Manager you can give each add-on a rating, like or dislike user reviews and add your own reviews for other users to view. The community rating system can be a starting point in deciding whether a particular addon or toolbar should remain installed on your computer or not.