Start Wise Memory Optimizer download now, for free!
Category: System tools
Version: 3.64
Last update: Dec 27, 2018
OS: Windows
License: freeware
What is Wise Memory Optimizer?
Wise Memory Cleaner is a free tool designed to optimize RAM memory installed in system. The app uses memory defragmentation technology, that can help you to clean up memory, and speed up software.
Using Wise Memory Cleaner is very simple. User can optimize memory on the fly by clicking a button, or use an option to defragment memory in the background. Wise Memory Cleaner is available form try icon. User can choose to start the app with the system, clean up clipboard while optimizing, and activate automatic RAM defragmentation.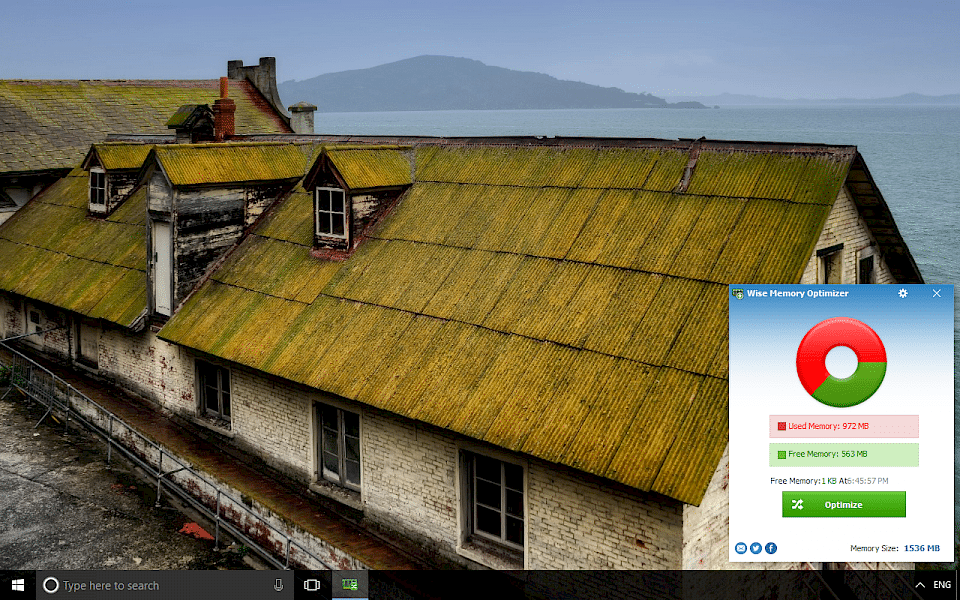 You can enable automatic optimization mode when the free PC memory goes below a value that you can specify, and make Wise Memory Optimizer run even when the CPU is idle, as well as adjust the amount of memory you want to free up.
Wise Memory Cleaner can optimize memory with one click or run automatically when CPU is idle. In main windows, we can find also some useful information like installed in system memory or free and used RAM.