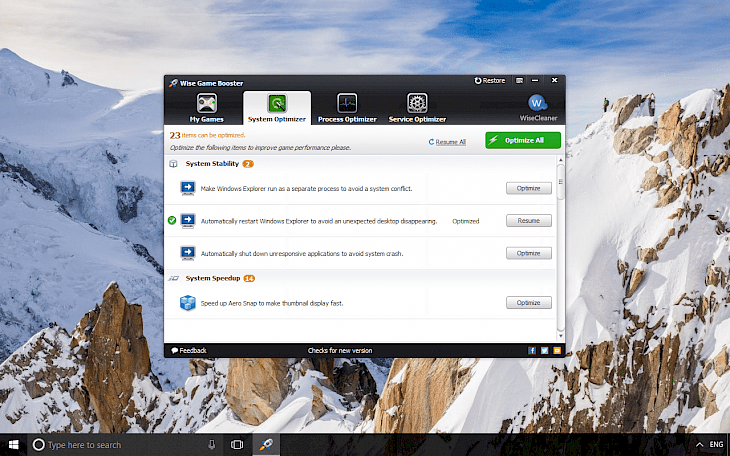 Download Wise Game Booster
Wise Game Booster is a free tool designed to optimize your system for games by temporarily closing unnecessary processes and system services. With help of Wise Game Booster we can quickly change the settings for Windows in such a way as to get the best performance during games.
After starting the main window of the application will offer us to automatically find all the games installed on the system. When Wise Game Booster can not find all the games user you have still a option to manually add items by pointing to the file responsible for launching the game. This solution will allow us to quickly access favorite games and functions to help improve their performance on your machine.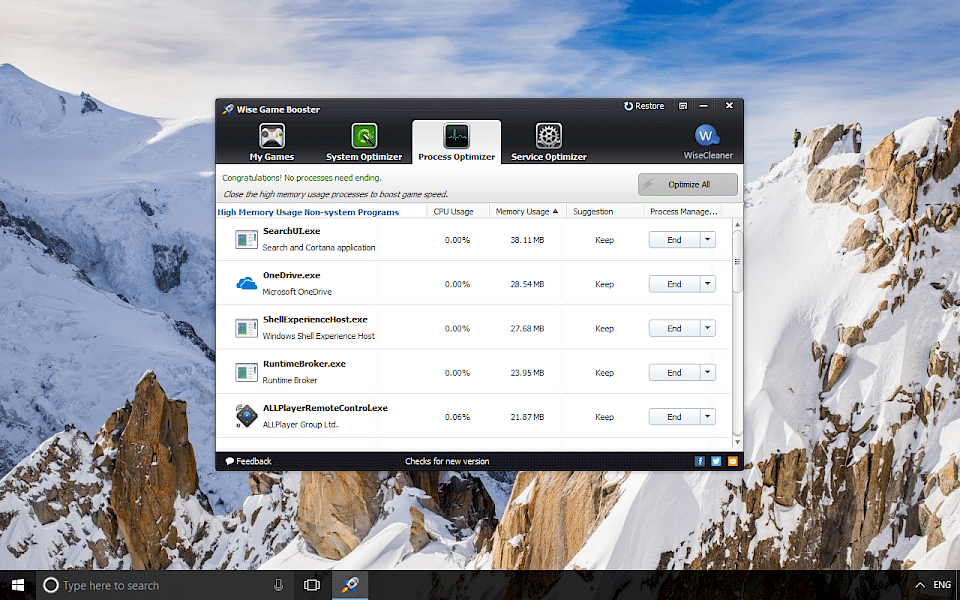 Wise Game Booster optimize the system settings, processes and services running in the background. The program recommends changing the settings in such a way that the game not only work efficiently generating more frames per second, but also stable. You can activate the game mode manually or automatically. The user can decide which functions should be optimized.
The application also displays the list of running processes and services in system. Wise Game Booster suggests which of them should be shut down or stop and which to leave. After you quit the game you can restore all settings to their default values with one click.
You might also like