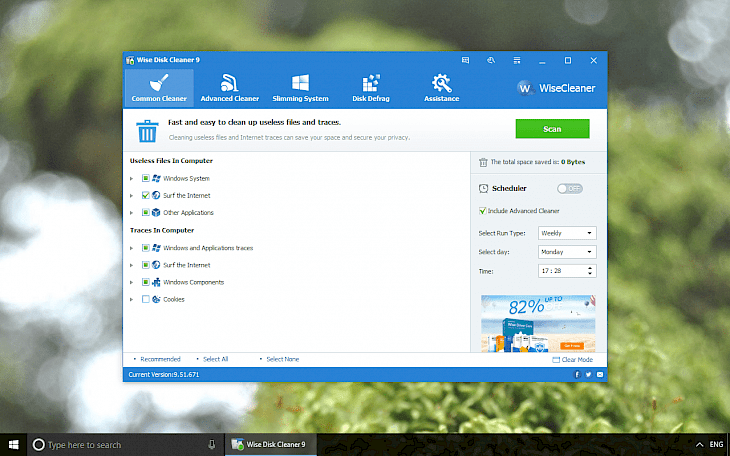 Download Wise Disk Cleaner
Wise Disk Cleaner is a free application to clean up useless files and tracers, slim system files, and optimize disk with built-in disk defrag utility. Wise Disk Cleaner can delete these unnecessary files on your hard disk to free up disk space and make your computer run faster.
The program finds and removes useless files created by the system and installed applications. It can clean incorrect references shortcuts to software, delete files cache thumb, memory dumps, file bug reports, cache fonts, and tools remote desktop, incorrect links in the start menu, data left behind by browsers, list of recently opened documents, temporary files, memory system clipboard, jump lists, etc.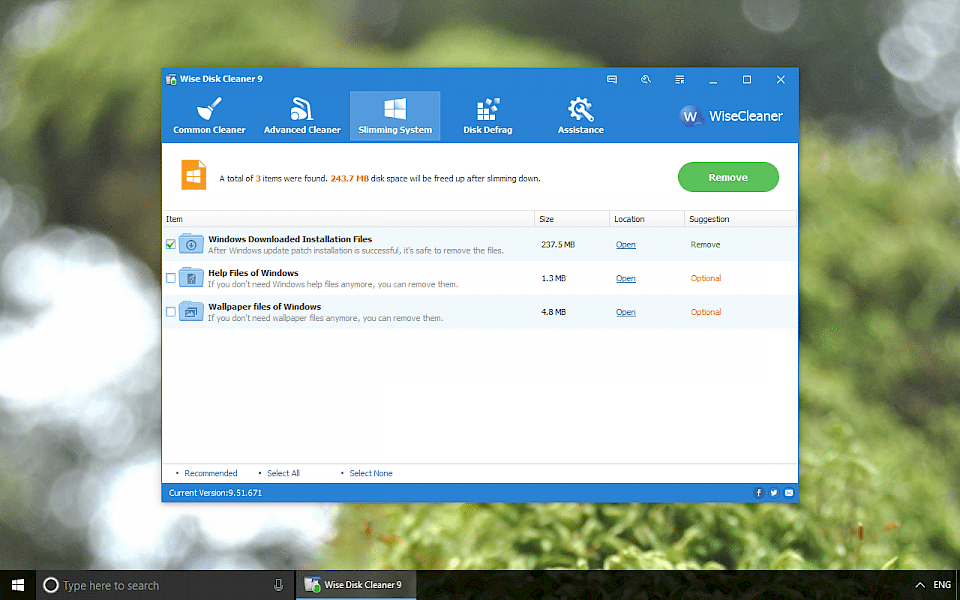 The Disk Defrag feature of Wise Disk Cleaner can rearrange fragmented data so your disks and drives can work more efficiently. Disk Defrag also offers you a clear graphic chart of the selected drive, letting you know the drive usage at a glance.
You can also use it to analyze and defragment any external storage devices. After completion of the optimization proces,s Wise Disk Cleaner allows you to automatically shutdown the computer.
You can set Wise Disk Cleaner to clean the disk on a daily, weekly, or monthly schedule according to your own need. Wise Disk Cleaner will automatically clean up the useless files in the background when the scheduled time is up.
Wise Disk Cleaner can clean Internet histories, cache files, and cookies of Internet Explorer, Chrome, Firefox, Opera and Safari browsers. It also detects and cleans all other traces caused by Windows System, components and other applications.
You might also like