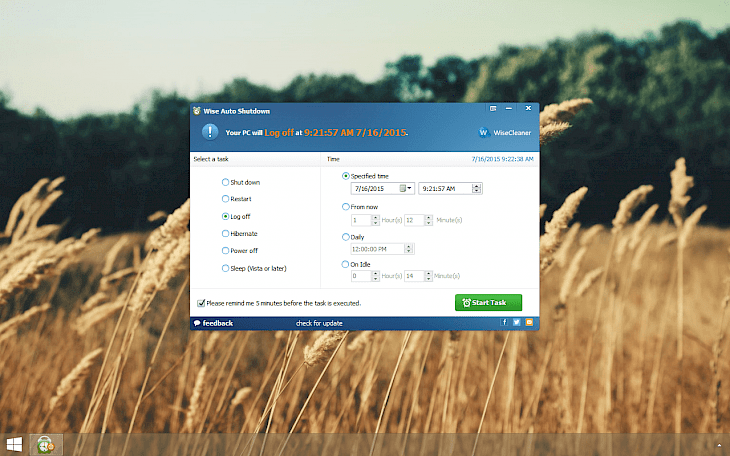 Download Wise Auto Shutdown
Wise Auto Shutdown is a simple application to turn off your computer at the specified time, the selected day or for a certain amount of time. The tool allows you to quickly configure the necessary options to perform a specific task.
In addition to the switch-off your computer, Wise Auto Shutdown also allows you to perform tasks such as restarting the system, logoff active user, pause, turn off the power or activating sleep mode. Wise Auto Shutdown lets you specify the exact date and time when the task or the time after which it will run.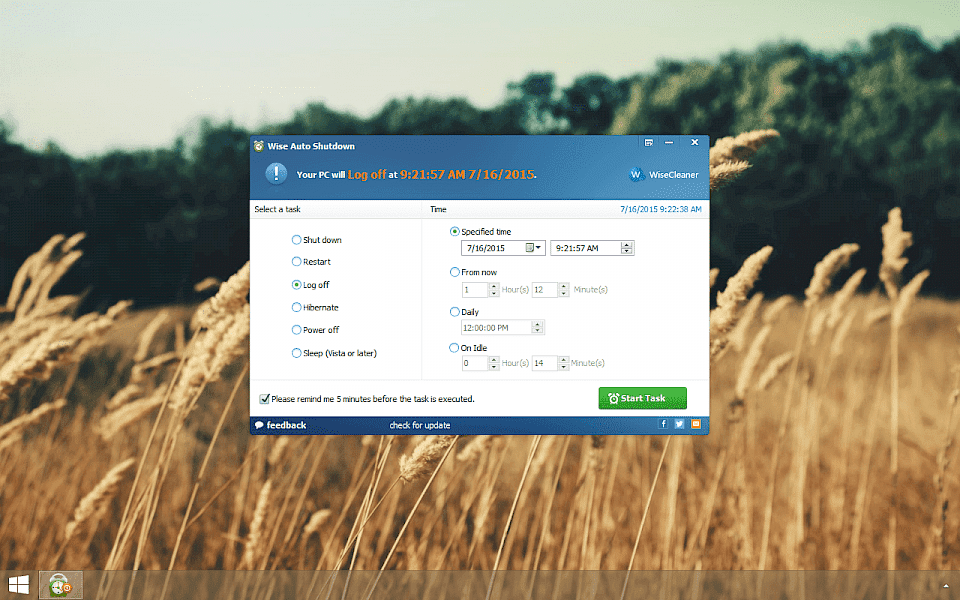 With Wise Auto Shutdown you can define a cyclic perform selected tasks at a certain time of day and display a message that reminds you 5 minutes before performing the task.
You might also like