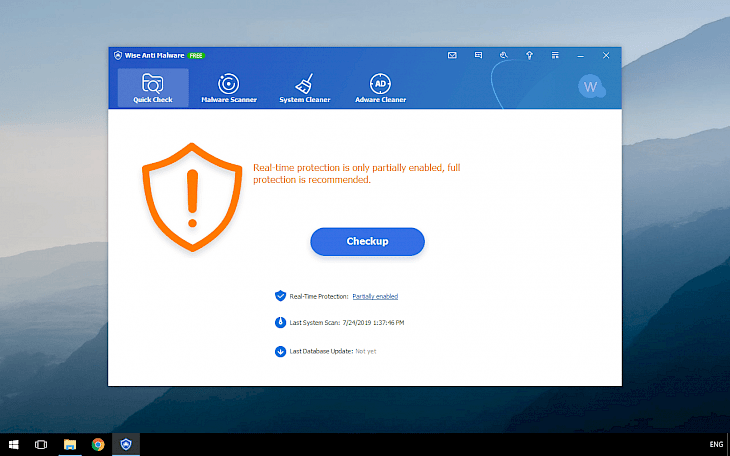 Download Wise Anti Malware
Wise Anti Malware is a new program developed by WiseCleaner Software, the authors behind useful free software. The security software helps you to defend the PC against malware, adware, ransomware, phishing, spyware and other potentially unwanted programs.
The most important feature of Wise Anti Malware is real-time protection, which offers the first guard to defend your PC against Malware threads. It has three shields, Malware detection, Adware detection, and Registry protection. Moreover, the program is compatible with Windows 10 Defender.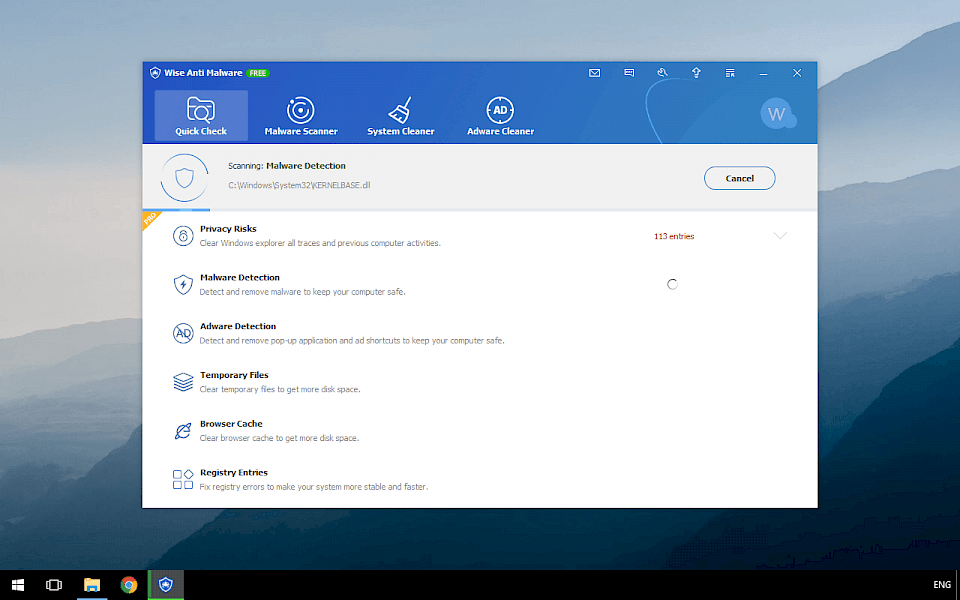 Malware shield detect and block malware threats, Adware shield finds and block AD windows, and Registry shield will prevent apps from adding new startup items into the registry.
Wise Anti Malware uses Avira technologies to detect and remove threats. The detection work with completed virus database available in Avira products allowing users to detect all kinds of threats such as virus, malware, adware, phishing, spyware, ransomware (like Petya GoldenEye) and potentially unwanted applications (PUA/PUP).
When you download software from an unknown website, it may contain AD-supported application, that will display pop-up Ads. Wise Anti Malware will clean remove this kind of programs, fix browser homepage settings, remove AD desktop shortcuts, etc.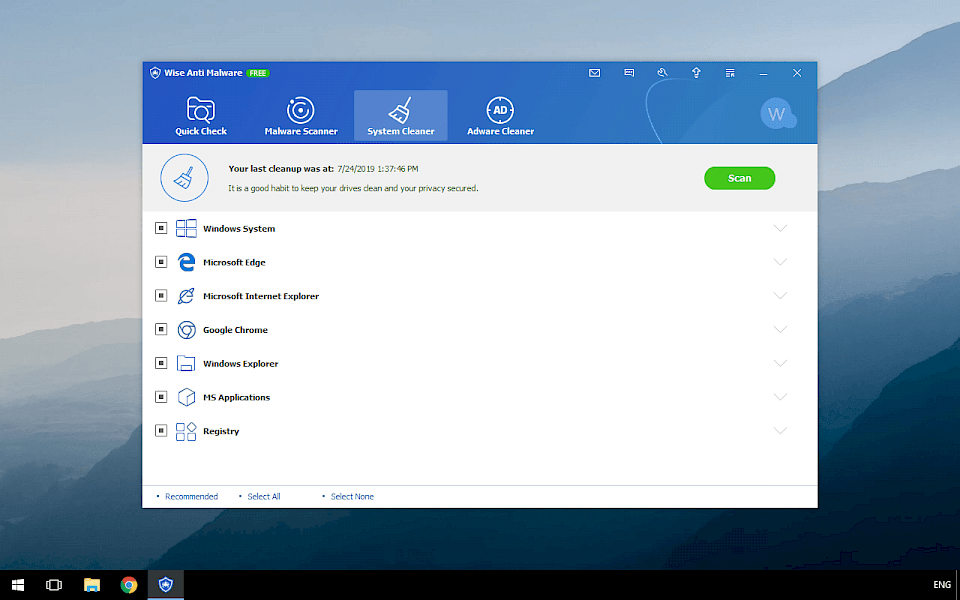 Using the software you have also an option to clean up disk, remove temporary files created by Windows system and applications, clean internet history, cache files, cookies of Google Chrome, Mozilla Firefox, Microsoft Edge, Internet Explorer, Opera, Safari, and other Chromium browsers (Comodo Dragon, SRWare Iron, RockkMelt, Pale Moon, Yandex, Vivaldi).
Wise Anti Malware is a simple software to clean your system from malware components and delete useless files created by the system and installed apps. The software offers a real-time protection engine that will detect malware and adware components. Wise Anti Malware is available for free download.
The detected files can be deleted or moved to quarantine. Quick Check offered by the software will do a full and quick checkup for the system. It checks and fixes privacy issues, malware threats, adware threats, system temporary files, browser cache files, and registry. The Wise Anti Malware offers additional a real-time registry protection monitor.
Key Features

Activate Real-time Protection
Clean disk space and speed up system
Scan and remove malwares, spyware, phishing, adware, ransomware, PUA/PUP
Scan and clean application ad windows, ad shortcuts
Malware Scanner

Wise Malware Scanner can detect and remove malware components from system keeping your system safe. You can perform a quick scan that will search for malware components in commonly infected ares of system full scan, that will scan the entire system and custom scan where you can select what Malware Scanner will scan.
System Cleaner
Using System Cleaner packed with the software you can quickly clean up useless files and traces from Windows system. This regular cleanup will save disk space and protect your privacy. It can scan and remove cache, and history from popular web browser, clean registry entries, and temp files. It can also track useless files created by popular programs.
Adware Cleaner
Adware cleaner will detect and fix IE homepage settings, system name space settings, desktop ad shortcuts. When the scan in finished the app will display list of all detected adware components. You can review the result and check items, and click Fix to clean adware from your system.
System Requirements
Windows 10 (All Windows Editions, including both 32-bit and 64-bit)
Windows 8/8.1 (All Windows Editions, including both 32-bit and 64-bit)
Windows 7 (All Windows Editions, including both 32-bit and 64-bit)
Windows Vista (All Windows Editions, including both 32-bit and 64-bit)
Windows XP (All Windows Editions, including both 32-bit and 64-bit)
You might also like