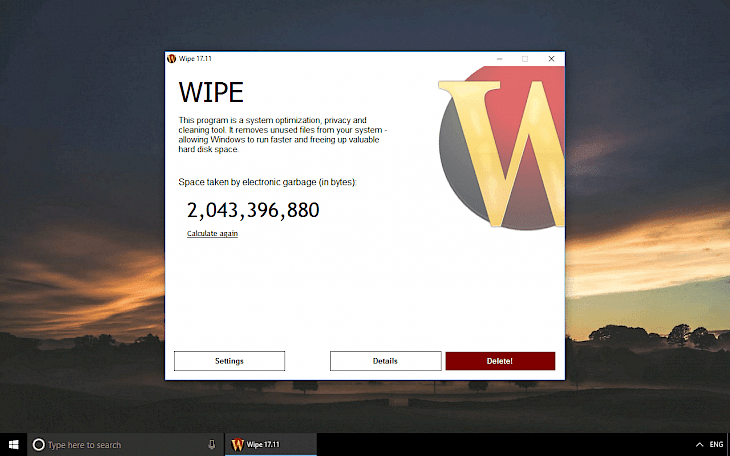 Download Wipe
Wipe is an app designed to protect your privacy and delete all information related to user activity in the system. It can easily find and remove unnecessary files and save disk space on your computer. Wipe is almost self-working.
This tool allows you to remove index.dat files, cookies, cache, logs, temporary internet files, search history and many other items from the most popular browsers, files stored in the system registry activity, history of recently opened documents, log files, cache thumbnails desktop cache registry and much more. Wipe also detects and removes all information about your activity from more than 180 programs.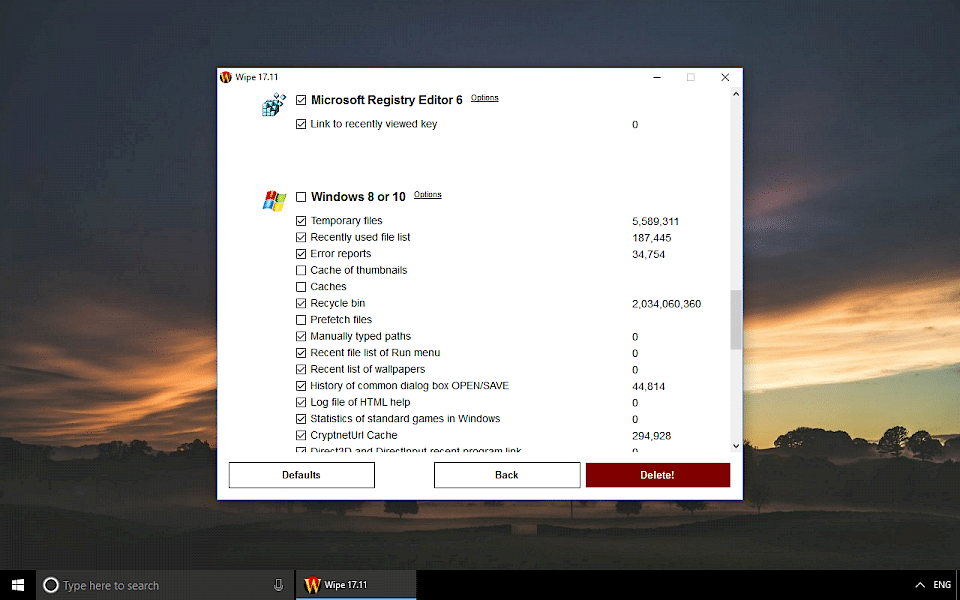 Wipe recognizes the data left behind by software such as Internet Explorer, Firefox, Google Chrome, Opera, Notepad ++, FileZilla, WordPad, Flash Player, FoxitReader, Hamster Free Archiver, ACDSee, Office 365, OpenOffice, PrimoPDF and much more. The user can also decide independently what type of data the tool can remove for specific applications.
To prevent recovery of deleted data Wipe uses the following security methods: DoD 5220.22-M method, Gutmann method ( full 35 steps ), Russian GOST and other. You can also customize cleaning process and choose which items to remove and which is not. Or you can view detailed information about areas where garbage located on your computer.
You might also like