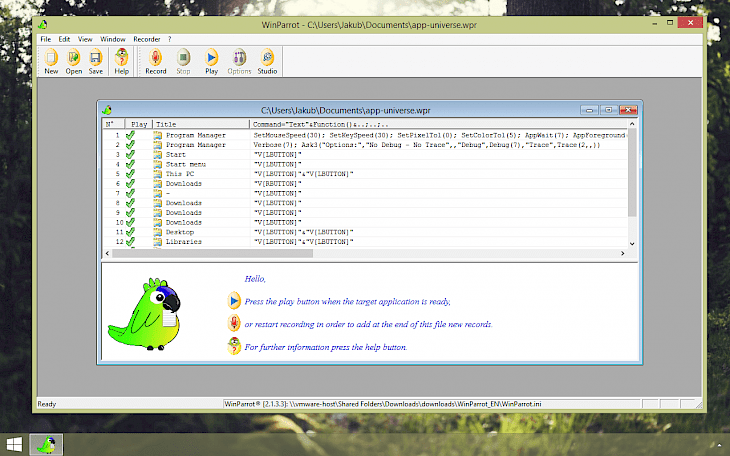 Download WinParrot
WinParrot is a powerful tool designed to automate the operations performed on the computer. Using the application, you can monitor and record mouse movements, clicks and actions performed on the keyboard.
As for the free app WinParrot offers enormous opportunities allowing us to play even the most complex tasks. Using the program is very simple and limited actually just to click on the record button. WinParrot minimized to the system tray and begins the process of recording all actions performed on the system. Recording can be stopped by clicking the End key.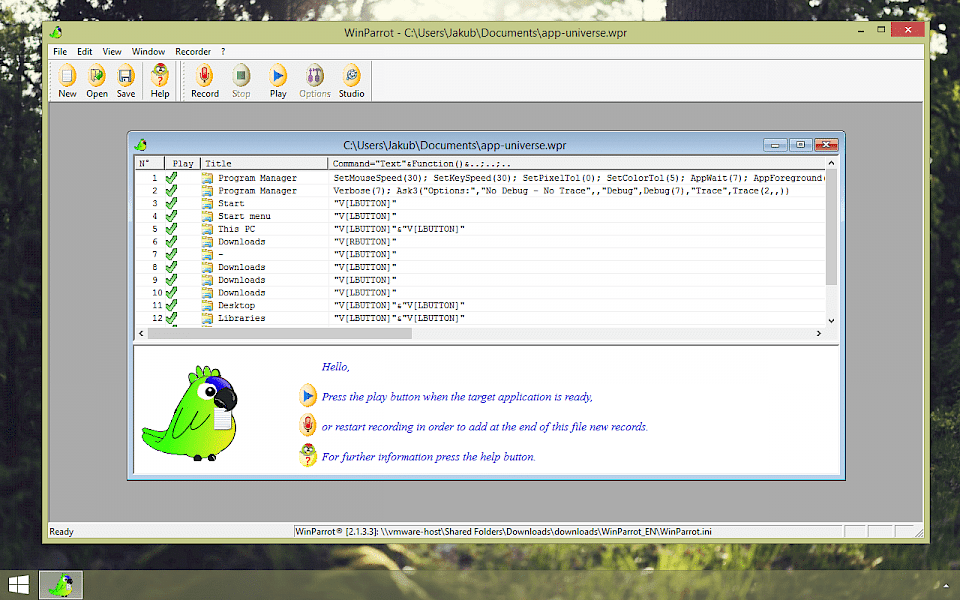 After completing the registration process, you can both play on the computer to perform tasks, as well as to follow step by step all the moves that saved the program. WinParrot also allows editing of recorded activities including the removal operation, change their order, copy and modify eg. The entered text.
WinParrot can be used to automatically perform repetitive operations, create all sorts of mechanisms of testing websites and applications, etc.
You might also like