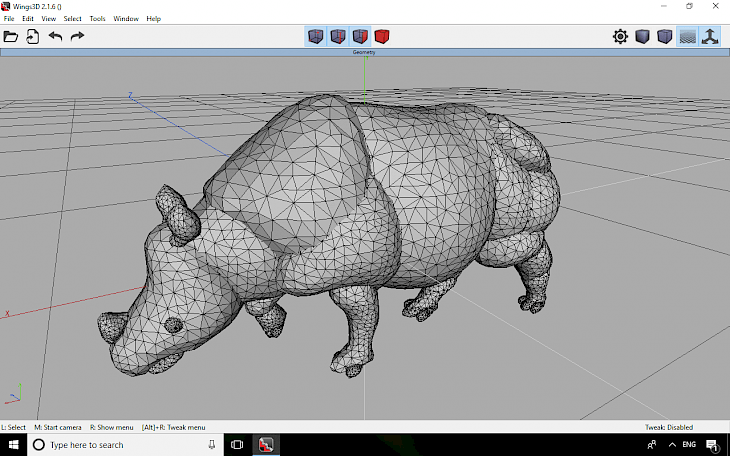 Download Wings 3D
Wings 3D can be used to model and texture low to mid-range polygon models. Wings don't support animations and it can export models to external rendering software like POV-Ray and Blender. Wings 3D is an advanced subdivision modeler with powerful tools.
Wings was designed to provide a simple interface. From right-click menu, you can easily access all common commands. These menus are context sensitive, and they depend on user selection.
Wings 3D offers standard tools such as Move, Scale, Rotate, Extrude, Bevel, Bridge, Cut, or Weld, and some more advanced like Sweep, Plane Cut, Circularise, Intersect, Bend, Shear, and Inset. Command variations are initiated by selecting the command using the different mouse buttons.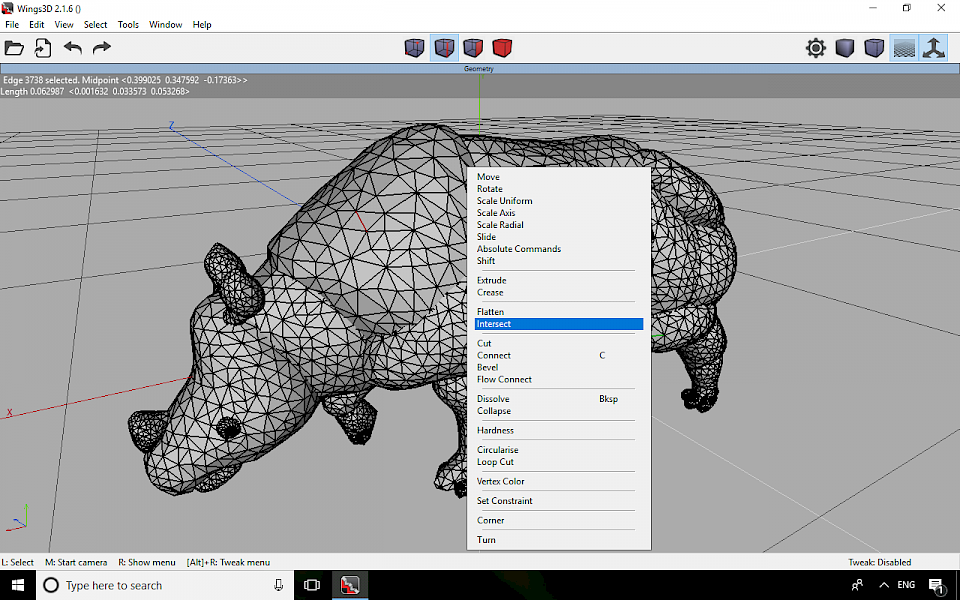 You can add textures to your 3D model using the AutoUV facility. AutoUV helps you cut and unfold an image of your model's surface, which you can then export for painting and texturing. Other Wings 3D features include a wide range of Selection and Mesh tools, virtual Mirror for symmetrical modeling, magnets and Magnet Masking, Tweak and Sculpt, Edge Loop and Edge Ring selection and navigation tools, Smooth Preview, context-sensitive interface, UV mapper, Vertex Colors, Materials, and Lights.
Wings 3D interface and hotkeys can be easily configured to your need. The 3D modeling software supports file formats like Nendo (.ndo), 3d Studio (.3ds), BZFlag (.bzw), Collada (.dae), Cartoon edges (.eps), LightWare and Moodo (.lwoj, .lxo), Wavefront (.obj), Renderware (.rwx), StereoLithography (.stl), VRML 2.0 (.wrl), and DirectX (.x).
You might also like