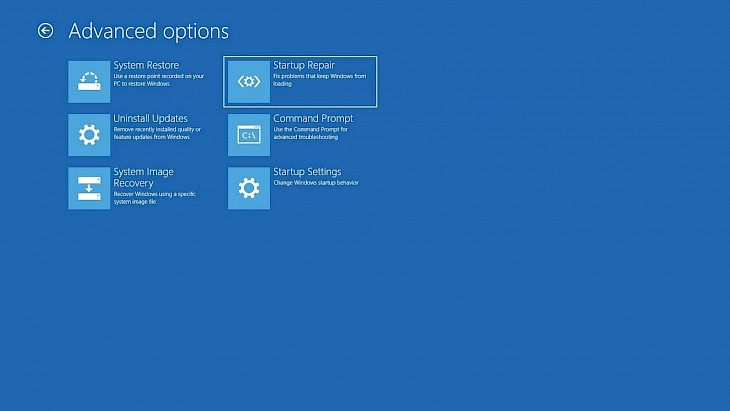 Download Windows Repair Toolboxl
It is not always the big system issue that causes irrevocable damage to the computers. Sometimes, it is the little things. We tend to overlook small bugs because we believe our system can fend for itself. Moreover, it is not as bothersome as the big issues, like CPU malfunctions, virus infiltration, and security breaches. However, these little bugs can pile up to become one ridiculously big problem. This is why it is important that we deter them from piling up in the first place. The problem with small bugs is just that, they are small and hence not noticeable. But to Windows Repair, they are very noticeable.
Windows Repair is a handy toolbox that specializes in fixing small computer bugs. It is an important computer accessory since it optimizes computer performance. Once you equip your system with Windows Repair, you can overlook petty bugs in favor of big ones because it will sweep them under the rug for you.
Key Features Of Windows Repair Toolbox
Lightweight App
The toolbox may be hefty but it takes up little storage space. Despite the variety of tools stocked in its box, Windows Repair is extremely lightweight. It uses fewer CPU resources compared to other utility software.
Organized Control Panel
The Windows Repair Toolbox consists of an easy-to-use interface, with all the tools stacked in rows of rectangle components. Every component consists of the tool name as well as a brief description of its functionality. Some of the tools embedded in these rectangular boxes are CPU monitoring tools, uninstallers and recovery and repair tools. The user can pick whatever tool he needs and it will set to work on the system.
Optimizes CPU
Due to the accumulation of small bugs over time, the computer becomes slow. And we are so habituated to high-paced processing that even tiny hiccups on the system can cause frustration to mount. Well, one of the tasks assigned to Windows Repair is to make sure you don't break your slow computer. It performs routine check-ups that end in the removal of corrupted and garbage files. It monitors the background apps so the minimum battery is utilized. Overall, it regulates the processor's task flow.
System Requirements Of Windows Repair Toolbox
Ensure that your system meets the following requirements so you can seamlessly run the software.
It should have Windows XP/Vista/7/8/10 64-bit operating system
How To Download It On PC
The given instructions describe how to download the application.
Scroll to the bottom of the site and you will find a download button. Click it to initiate the zip file's download.

Extract the contents of this file to a folder on the desktop. Then run the window-repair-toolbox .exe file from this folder.

Follow all the installation instructions in the setup window. When you finally hit 'Finish', the Windows Repair Toolbox gets installed on your system.
You might also like