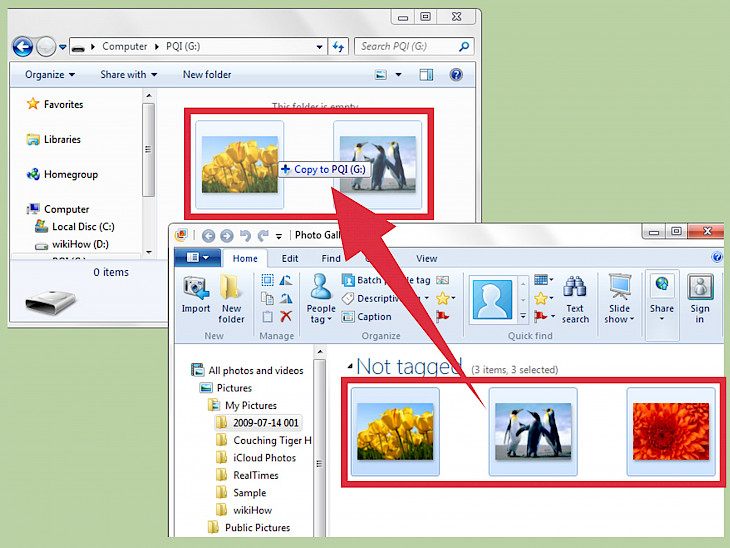 Download Windows Photo Gallery
Image viewing capabilities in the electronic device was quite revolutionary when the first mobile phones with a camera came back in the early 2000s. At the time, there weren't many that had the capability of capturing images and storing them. It was more a gimmick than of any use. Although there was an outdated image finder in mobile devices, computers always had the upper edge in storing and displaying images.
Especially in Windows, there were multiple image finders in its era that every single one of them did its job phenomenally and added some additional features in the process. However, the stock version of Windows image viewing software was something else, and we have one such application up for discussion today.
What is Windows Photo Gallery?
Windows photo Gallery is the official image viewing application of Windows back in 2012 when it was developed alongside Windows Essential Package 2012. Although the application isn't available to download today, multiple third-party sites are hosting the files to date. The application was a strong one that comprised several editing, formatting, and cropping features embedded into the application. Sharing also was an option that could be linked to multiple social media sites.
Key Features of the Software
Organization, editing, and more pictures
The application lets the user import photos from CDs and other external devices onto the computer and make it viewable for users. Furthermore, editing options such as cropping of the image, detecting faces in the picture, and tag them, and more were few of the many things possible through the application.
Users can share multimedia content on different social media sites while adding different filters and more through the application. If you are unhappy with the editing part, reverting to the original format is also possible.
The application lets you tweak your image extensively. Even if the image seems to be misaligned, it recognizes this and aligns it properly. Also, the creation of collages is quite possible through the application.
Minimum System Requirements
OS – Windows 7 or higher

CPU – 1GHz or higher

RAM – 1GB or higher

Storage – 100MB
How to Download and Install it on PC
The application is broadly available on multiple third-party sites. Download the latest (last updated) version of the application.
Once downloaded, open the installer and set it up following the onscreen set of instructions.
Upon successful installation, use the application right from the desktop shortcut or the installed directory.
You might also like