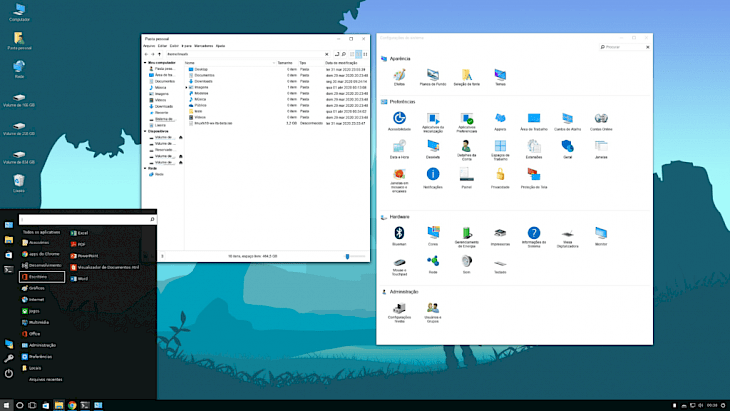 Download WindowFX
Operating systems are designed to bridge the gap between the user and the computer system's hardware. It's a way to communicate with the system, tell it what it needs to do, and execute several commands that make things unique and user-friendly. Moreover, there are a few things here and there that you would love to change with each operating software but then hardly can.
If you are one of those people, then we have an interesting application for you that would help get your operating system, if it's Windows, on the right track. There is one software that helps in making transition and animations quite fluidic and seamless. If you are into such things, the particular software application is discussed below. Check it out.
What is WindowsFX?
WindowsFX is an application that elevates the overall user interface of the Windows operating system. It helps in supercharging the entire experience and provides a polished way to use the software seamlessly. Moreover, the primary areas where the software helps bring changes are the animations and the effects that it boasts. These animations come to life when you are trying to minimize tabs, resize them, and so on. Such small changes can make a massive difference in the overall user interface of the computer.
Key Features of the Software
There are well over 30 animations that users can try out. Each of the differences from one another, and there are 20 new start menu animations which can suffice for all your animations desires.
The application also helps with the hotspot corners where users can determine the effect that is to be displayed when the cursor moves to the corner of windows. Whether it should fade or other animations should arise.
Other features include hiding text labels, shortcut overlays, right-click mouse options, focus mode, and so much more.
Minimum System Requirements
The system requirements are the same for running any Windows operation system after "7." It's all the same and doesn't require any additional features. If you have Windows 7 running, then you are good to go.
How to Download and Install it on a PC
The software can be downloaded from any hosting application site. You can get it for free, and there are different versions, so get the version that is fine with you.
Once downloaded, then open the downloaded contents and set up the installer. Follow all the instructions and install it. It should take a couple of minutes to execute.
Have fun using the software to your preference.
You might also like