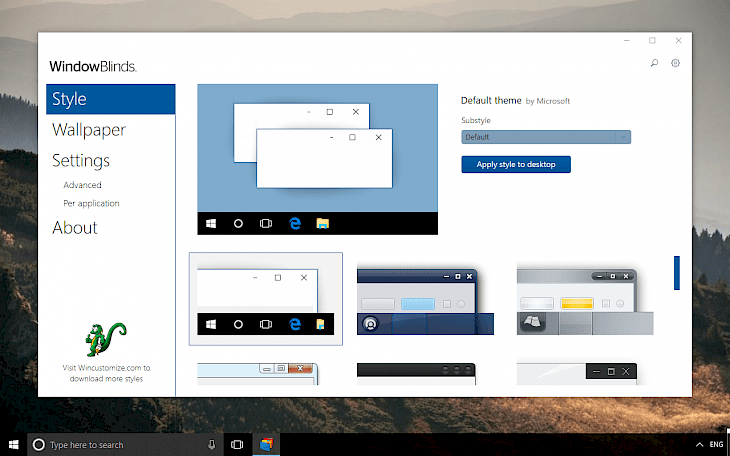 Download WindowBlinds
WindowBlinds is one of the most popular software designed to change Windows interface. The tool is very simple to use and offers access to thousands of free skins. You can also design your own Windows skins with SkinStudio software.
Using WindowBlinds you will change not only the appearance of Windows, but you can also manipulate the look of taskbar, start menu and system controls including buttons, progress bars, etc. There are also options to apply wallpaper backgrounds, texture, and colors to skins, choose window fonts, change the level of transparency of windows, taskbar and start menu or modify the appearance of only selected applications. You can also save customized skins as presets for quick access later.
Moreover, WindowBlinds offers a function to randomly select a new skin at timed intervals and the ability to download additional skins online. In addition, when purchasing the program, we get few other tools including SkinStudio tool for creating your own theme, Fences, Groupy, Start10, Multiplicity, and DeskSpeces. WindowBlinds is compatible with Windows 7, 8, and 10.
You might also like