Download WhatsApp
WhatsApp for PC is a desktop version of the popular mobile app allowing users to send text messages through the Internet connection. To use it you need to make authorization via mobile phone. WhatsApp is available for laptop and any desktop computer.
WhatsApp desktop offers all options available in the mobile version. You can easily send text messages, pictures, documents, location, record voice messages to all friends available on the contact list. WhatsApp offers now security connections using advanced encryption technology. Your data is safe and protected. You can group chats and share messages, photos, and videos with up to 256 people at once.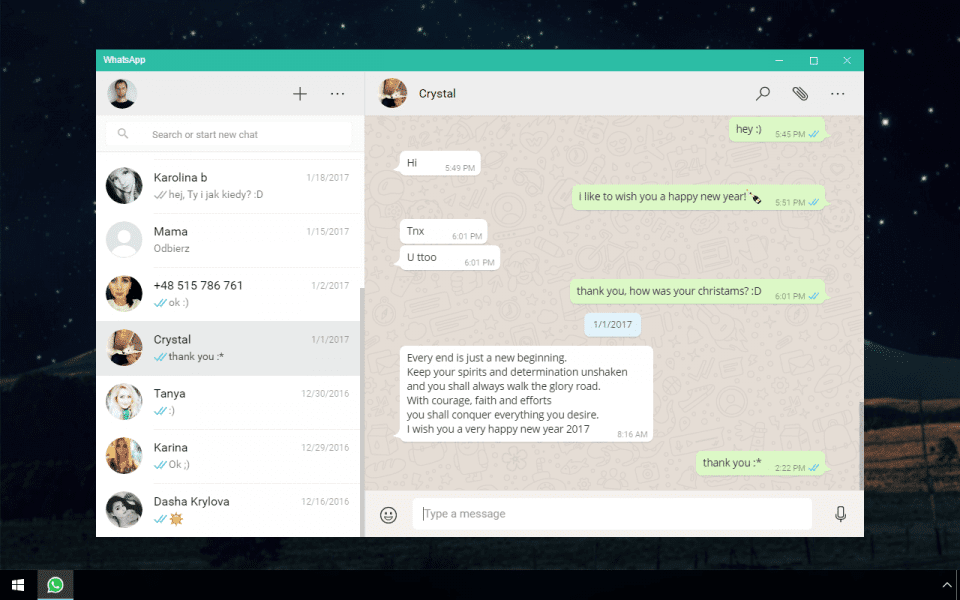 Desktop version offers also other functions available in WhatsApp for mobile including the ability to view the history of send messages, search for contacts, make voice calls, or even create group chats. WhatsApp requires to work an active connection on mobile device. With WhatsApp on the web and desktop, you can seamlessly sync all of your chats to your computer.
There is also an option to send photos and videos on WhatsApp instantly. You can capture the moments that matter to you most with a built-in camera. WhatsApp can be also used to share files like PDFs, documents, spreadsheets, slideshows and more, without the hassle of email or file-sharing apps. You can send documents up to 100 MB.
Whatsapp Watusi provides the best all in one tweak for WhatsApp Messanger on iPhone and iPad. Using the tweak you can hide read receipts, remove the status character restriction (256 characters), change font sizes and colors, removed typing indicator, record calls, or customize WhatsApp's interface. Moreover, crop profile images, use unlimited images to send in a chat and avoid accidental calls.
You might also like