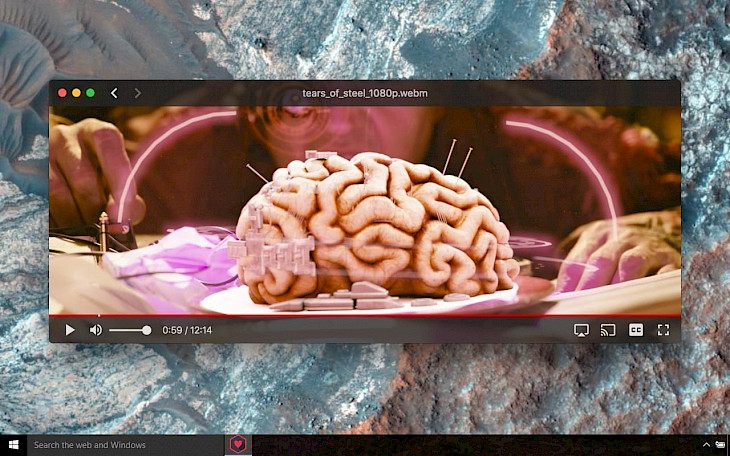 Download WebTorrent Desktop
WebTorrent Desktop is a video and audio player allowing you to play movies directly from BitTorrent and WebTorrent networks on to go. There is even a great feature to stream videos to AirPlay (Apple TV), Chromecast, and DLNA compatible devices.
WebTorrent Desktop is an app designed to instantly stream audio and video files. WebTorrent fetches file pieces from the network on-demand for instant playback. Even when the file isn't fully downloaded you can still watch the content. There is an option to associate the player with magnet links, torrent files, and create torrent files.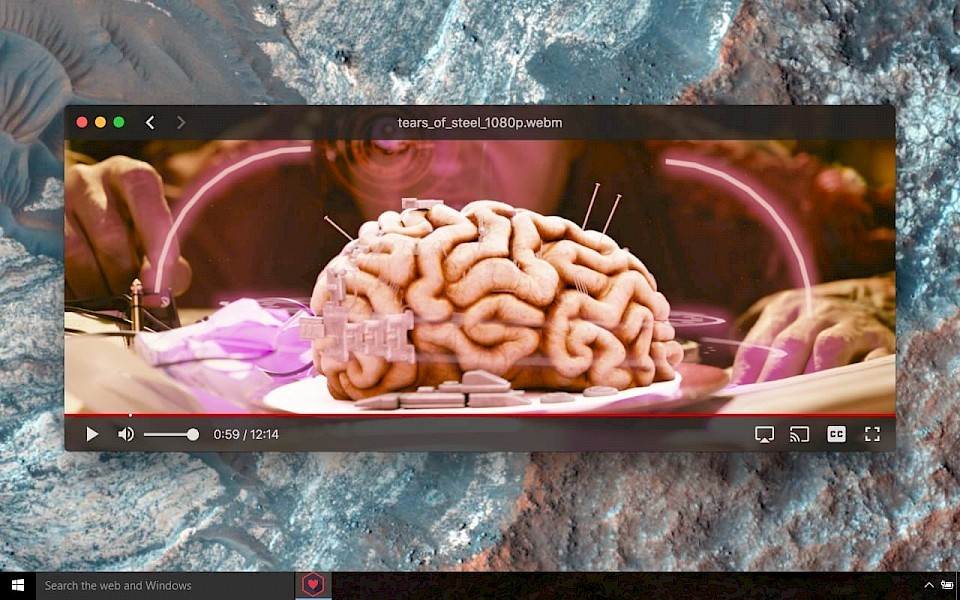 WebTorrent Desktop offers some nice features including saving video position with option to resume playback, discover peers via tracker servers, DHT (Distributed Hash Table), and peer exchange, support for subtitles in .srt and .vtt formats, and option to stream to VLC media player when the audio codec is unplayable (e.g. AC3, EAC3). You can also activate picture in picture mode to watch videos when you work.
WebTorrent Desktop offers also support for the WebTorrent protocol for connecting to WebRTC peers. The app can be minimized to tray and is available for platforms like Windows, Mac OS, and Linux.
WebTorrent Desktop is a great video player allowing you to watch movies directly from torrent files. The best part is that WebTorrent Desktop supports AirPlay (Apple TV), Chromecast, and DLNA compatible devices allowing you to play the movie on big screen.
This video player is simple and there is not really much to say about it. WebTorrent Desktop download offers installer for all major Desktop platforms. You can add subtitles to the played video, and watch it in full screen or float on top mode. The movies in WebTorrent Desktop can be downloaded using a torrent file or magnet link.
What's more, you can set WebTorrent Desktop as default torrent client in system, watch selected folder for new files, and play all not supported files types with VLC media player, if installed.
You might also like