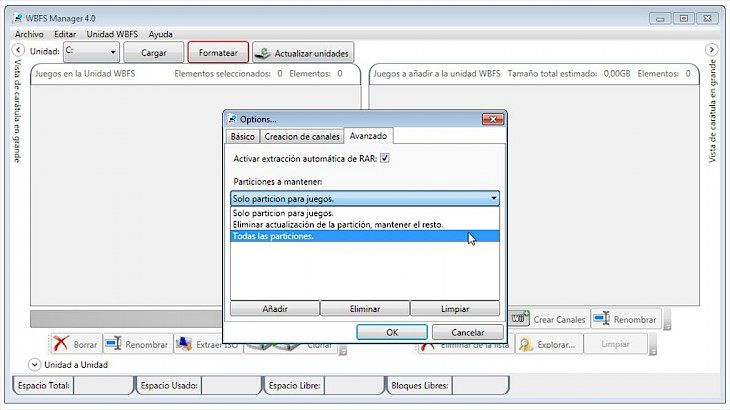 Download WBFS Manager
Gaming consoles have gotten better as every year passes by. They have genuinely made gaming relatively better by improving the graphics and also making gameplay quite immersive indeed. However, with every electronic device, creating backups is of utmost importance as you need that data later on. Looking onto the gaming console of Wii, there might not be any better way of getting a backup through the application being discussed below.
What is the WBFS manager (64-bit)?
WBFS manager or Wii Backup File System Manager is a backup manager of your Wii console. It helps in taking backups of your Wii once you connect the system to your computer. Through command prompt, you can get seamless control over the data you transfer and all the data backed up are in Wii supported formats. All your games, audio files, videos, and more are backed up and can be altered as per your preference.
Key Features of WBFS Manager
The software is free to download with no costs whatsoever. There are no hidden charges and can be downloaded through multiple websites.
The user interface is designed to provide users with minimalistic steps in carrying out any functions. All of the controls are displayed right on the home screen with additional tools under the toolbar.
The application comprises of batching process, multilingual support, batch deletion/extraction, channel creation, use more than one cover directory, renaming of discs in WBFS drive, and more.
Minimum System Requirements
OS – Windows 7 or higher

CPU – Intel Dual-core

RAM – 1GB or higher

Storage – 1gb or higher
How to Download and Install WBFS Manager on PC
Download the installation files of the software
The relevant installation files of the application are available on multiple third-party sites. Download the files that have the latest version of the software.
Upon downloading the software, open it, and open the installer. Set it up according to your preference and let the installer install the software.
Once successfully installed, backup your Wii data with ease without any interruptions through the WBFS manager.
You might also like