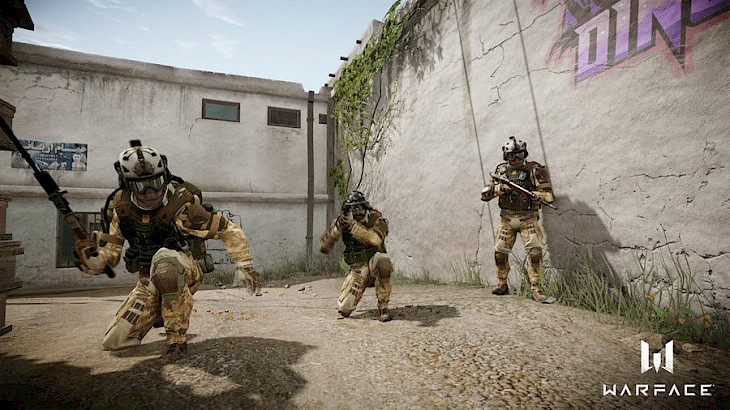 Download Warface
Are you a big fan of first-person shooter (FPS) games where you take aim and fire at your enemies for fun? Warface is a first-person free-to-play online shooter game created by Crytek Kiev, co-produced, and published by My.com by Crytek Seoul. The game was created with Crytek's CryEngine 3 in-house. Warface focuses on online player versus player (PvP) match firefights, with microtransactions allowing players to buy weapons, equipment, and cosmetic equipment.
This recession has impacted the most robust national identities and moral values of a country trying to recover from decades of destruction, bruised, and pounded by the worst and longest economic freefall in recent history. A progressively higher proportion of global wealth governs a steadily smaller percentage of influential citizens. 'Late Capitalism' reinforces its ivory tower with walled compounds, weapons systems, and unchecked systems against challenges to its ever more detailed interests. Blackwood grows in might without regulation.
In extreme Versus match-ups, Warface and Blackwood go up against each other. And the action still comes thick and fast with up to eight players on either hand! You can switch in-game roles at any time improving your battlefield efficiency.
Features of Warface
The various game features of Warface have been detailed in the section below.
Interesting Game Modes
In PvP matches, players can compete online, or combine their efforts in PvE fights, as well as Spec Ops, against AI-controlled enemies. They can gain Experience Points, Warface Dollars, and Vendor Points as players finish matches and missions. Depending on the number of players, the mission performed, the length of the mission, the number of checkpoints, and other criteria, the number of rewards received varies.
Exciting Artillery
Players can select five different classes: Gunman, Rifleman, Engineer, Medic, or SED. With Medics reviving fallen and healing wounded teammates, Engineers restoring and repairing armor, Riflemen providing extra ammo, SED's for suppressive fire and destroying large numbers of enemies, and Snipers for engaging in long-range firefights, each class has its particular fighting position.
Game Classes
Each class has its unique arms and equipment, which are also divided into two groups. Riflemen can choose from a selection of assault rifles and light machine guns and to deliver ammunition to themselves and other players. Snipers can wield bolt-action and semiautomatic marksman and sniper rifles. As well as the ability to cure and rescue teammates, medics have access to automatic and pump-action shotguns. Sub-machine guns and personal defense weapons can be used by engineers and can replenish armor, place explosive mines, and deal with explosives rapidly. However, SED's are distinct because they have access to heavy weapons, as well as a grenade launcher that does medium damage with a flash effect.
Download & Install Warface for Windows PC
Warface can readily be downloaded from the official game website or a third-party affiliate website. Once downloaded, the setup file can be opened to launch the installer and complete the installation process.
After installing the game, the Warface desktop icon appears on your Windows PC screen, and you can launch the game and have fun shooting your way through hoards of enemies. Enjoy!
You might also like