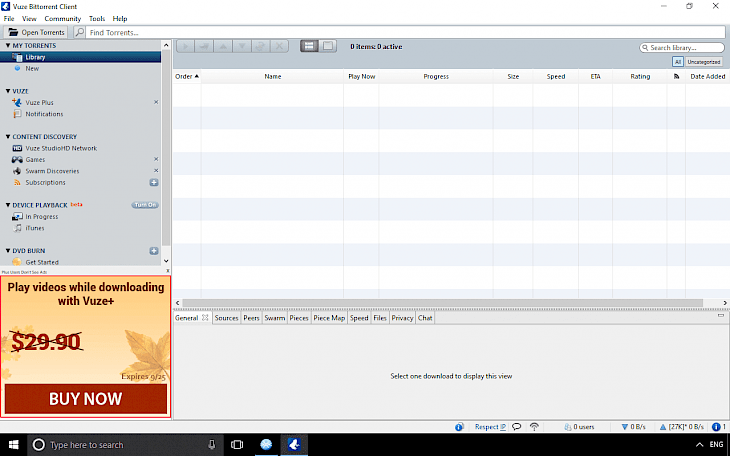 Download Vuze Bittorrent Client
Vuze Bittorrent Client is a free software allowing you to download files thought BitTorrent network. Vuze is written in Java, and uses the Azureus Engine. The software can by used to download files linked to .torrent, and also users can view, publish and share HD video.
Vuze Bittorrent Client is available for Windows, Linux, and macOS. You can download Vuze Offline Installer for 64 bit and 32 bit platform. Vuze features option to set the maximum upload and download speeds, open files within the program, track for DHT when a tracker is down or unavailable, create torrent files, encrypt connections, peer exchange and magnet URI, super-seeding support, add comments and ratings, set proxy settings and download priority. Vuze Bittorrent Client can also use I2P and Tor.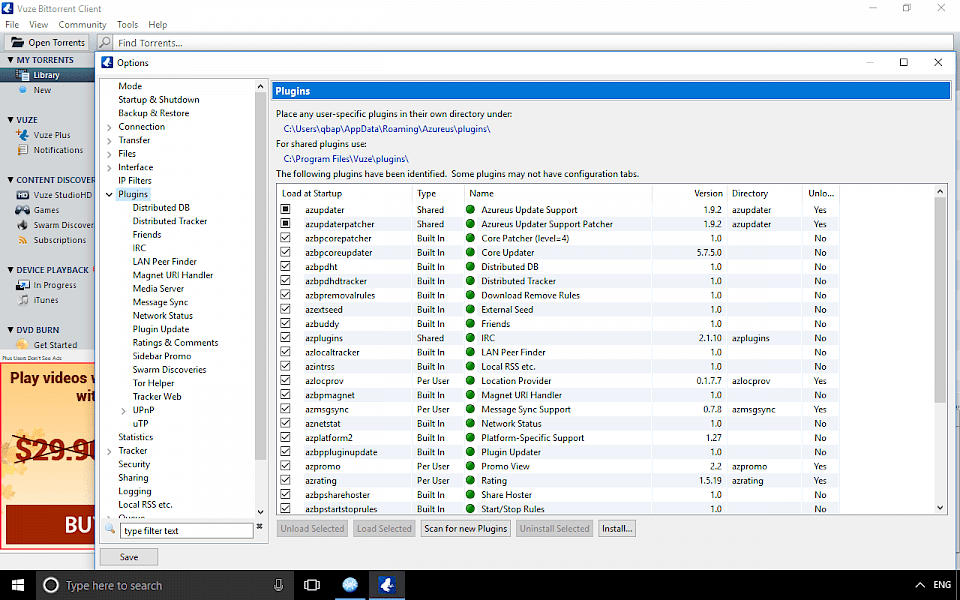 Vuze Bittorrent Client is the only torrent client that creates clearnet torrents available on I2P and vice versa. It has a plugin that connects to the I2P network. If you will add a torrent from I2P, it will be seeded on both I2P and the clearnet, and if you will add a torrent from the clearnet, it will be seeded on both the clearnet and I2P. Other options available in Vuze include ability to share torrents between friends, chat with friends, export media directly to external devices, and search for torrent files.
You might also like