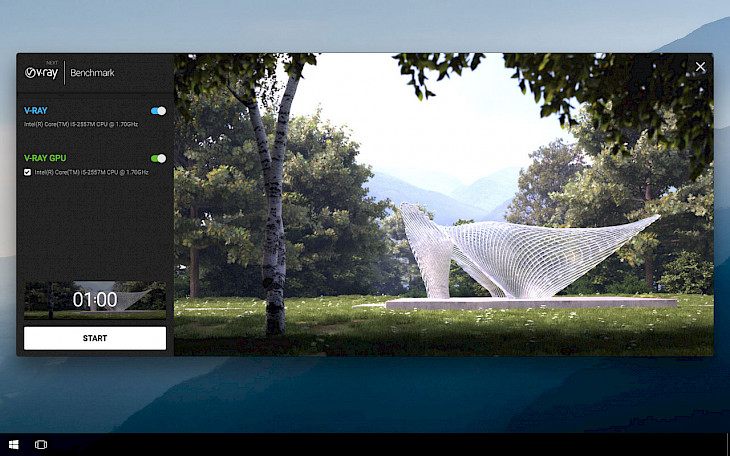 Download VRay Benchmark
VRay Benchmark is simple software to benchmark your CPU and GPU performance. Yous click start and the software will test your hardware. The results are displayed in render time mode. The standalone application includes a single GPU scene and a single CPU scene.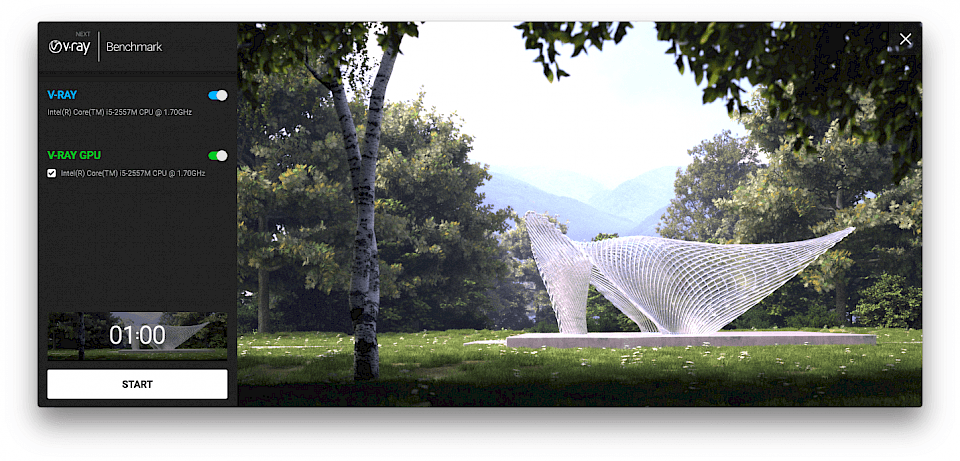 You can share your hardware results online. There is also an option to add notes to let others know what mods you've made, like water cooling and overclocking. Chaos Group Benchmark is available for 64-bit Windows platform and Mac OS, download VRay Benchmark for free.
With V-Ray Next Benchmark you can activate two test scenes: one for V-Ray and another for V-Ray GPU, depending on the rendering engine you're looking to measure. Check computer ranks alongside others and learn how different hardware can influence your rendering speed.
Use V-Ray Next Benchmark to test the performance and power of your computer and push components to their limits. This is a great stability testing platform for overclocked system components like CPU and GPU. Compare the results or any combination of processing units available.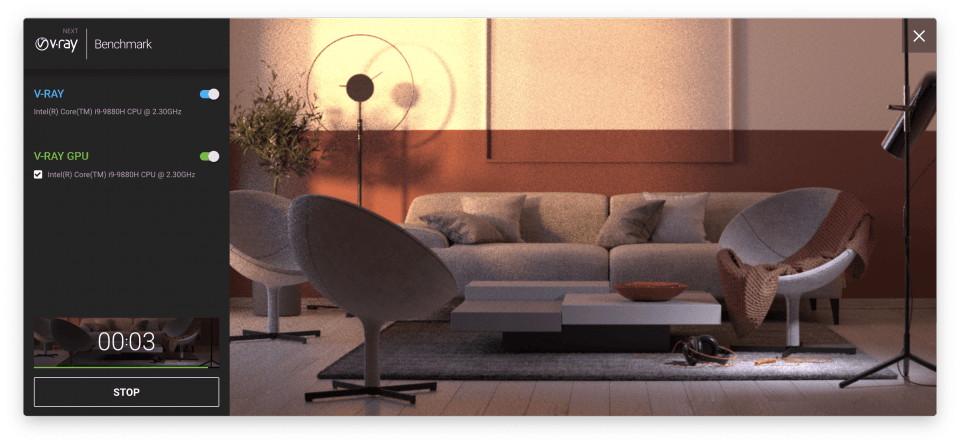 What do I like about V-Ray Benchmark? It's a simple but professional tool to test processor and graphic card in your system. Chaos Group created the benchmark based on it's V-Ray Next physical-based renderer. The benchmark software offers one test designed for the CPU, and one test for GPU.
The user needs to click start button and wait for the results. The software allows you to send your time score to the online database and share some comments regarding you hardware. Chaos Group Benchmark is available for Windows and Mac, and it works only on 64-bit platform. If you overclock your hardware and like to check the stability of the machine this will be a good test to start with. Of course you can also use it to compare your result with other hardware submitted online.
VRay Benchmark download links are available on top of page.
You might also like