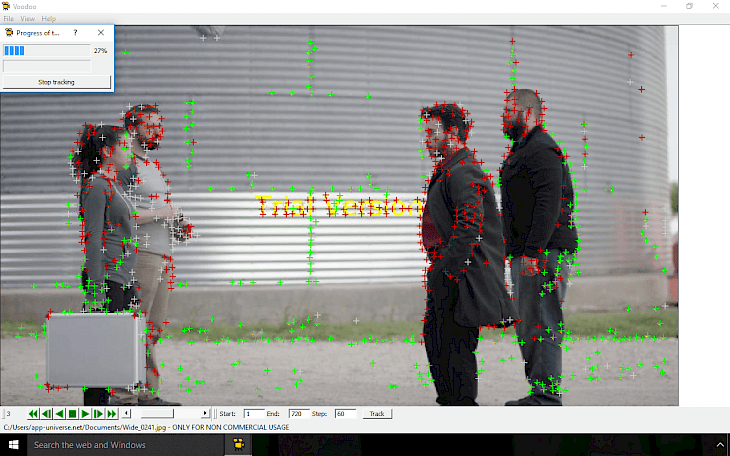 Download Voodoo Camera Tracker
Voodoo Camera Tracker Beta is a free camera tracker designed for analyzing 2D motion movement in each frame of video and transfer it to the three-dimensional world. The software is available for Windows.
The tools match move and camera tracker are used to analyze the movement of the camera and insert into composition 2D or 3D graphics in relation to the position of the element in the 2D scene. Result analysis from Voodoo Camera Tracker application you can ease export to popular modeling programs including Blender, Lightwave, Maya and Softimage.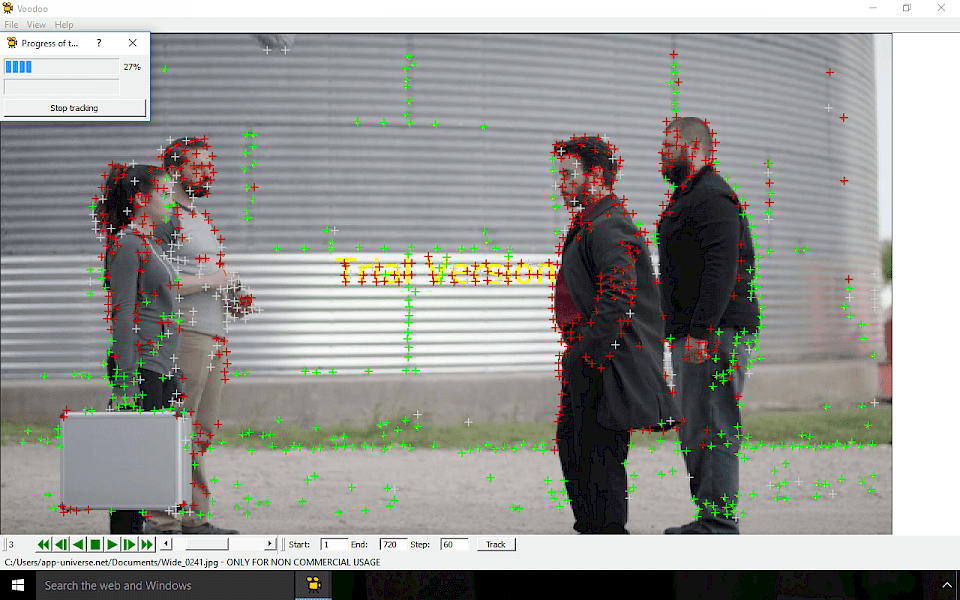 Voodoo Camera Tracker works in a similar way as the most popular commercial solutions including 3D-Equalizer, boujou, MatchMover, PFTrack, SynthEyes or VooCAT. The strongest feature of free Voodoo is ease of use.
The application offers a fully automated system to estimate the camera position 2D in a 3D world for a sequence of image files. Just point of the frame application has to start analyzing and then click on the button trace. Result analysis can be exported to a text file and use later in the corresponding application.
You might also like