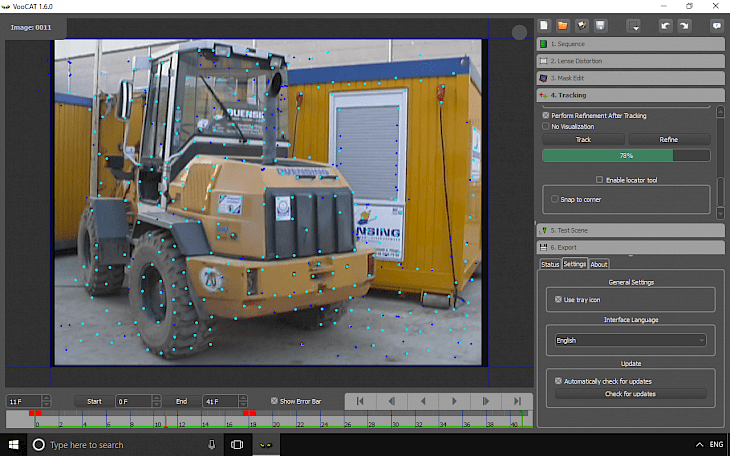 Download VooCAT
VooCAT offers a fully automatic and robust solution for camera tracking. The estimates camera parameters and reconstructs 3D points of the scene from image sequences. The estimated parameters can be exported to popular 3D animation packages.
This video tracking software offers fully automatic match moving with fast multi-threaded tracking engine, that supports up to 2 processors. VooCAT is a standalone match moving application running on Windows, Mac OS and Linux systems. Highlights include read image sequences support in the formats JPEG, PNG, GIF, CIN, DPX, PNM, TGA, TIFF, BMP, arbitrary image resolution including SDTV and HDTV up to 2048x1156.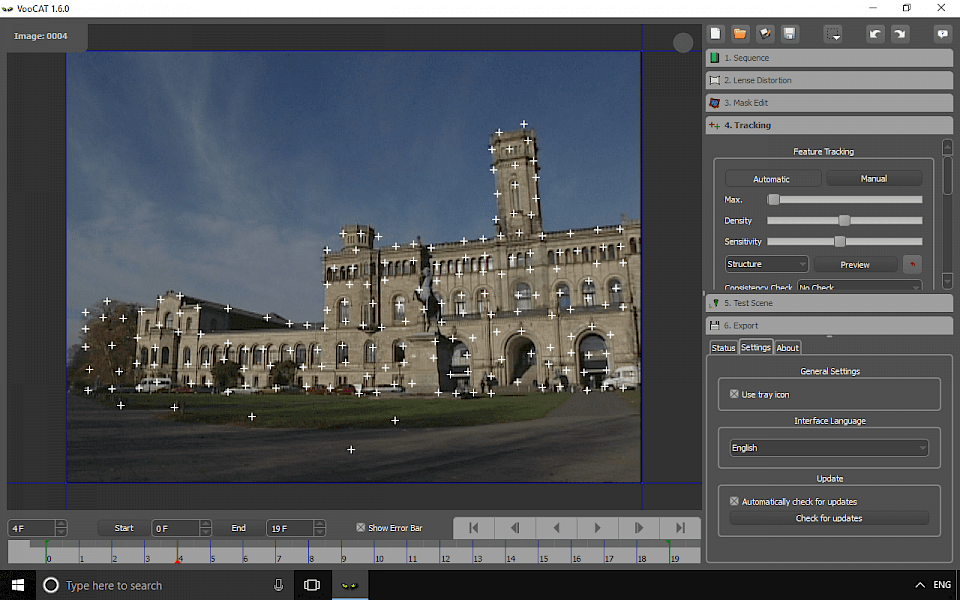 VooCAT can also solve free and nodal pan camera motion with constant focal length, offers lens distortion correction tool and polygon mask tool. Estimated parameters can be exported to Maya, XSI, 3D Studio Max, LightWave, Blender, Cinema4D, trueSpace, Collada, Houdini CameraClip, Houdini Script, text file and Modo Controllable number of exported 3D points.
Other features include fast and easy access to scene orientation, export of image sequences with compensated lens distortion. The user can also add generated 3D point locators and use the match moving software from command line. VooCAT video tracking software is available as a demo. Download it and test for free.
You might also like