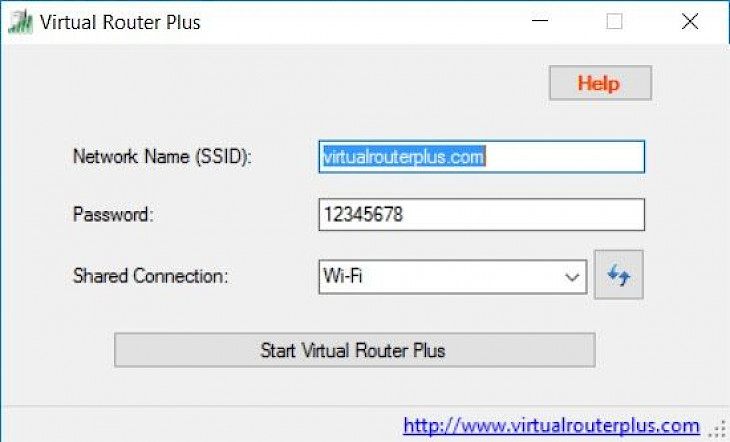 Download Virtual Router Plus
The early 2000s were great fun and an entertaining era where things started to evolve with technology and innovation getting better and better. It was the time where people used technology to the fullest and rocked some remarkable ways of differentiating themselves from others through technology. As it progressed, the internet became a huge thing that spiraled many businesses online to gain further traction.
However, the internet is wanted by everyone, and most people wanted to access it but couldn't all thanks to the high tariffs for relevant plans. But there was a way in which multiple users could use the internet but through one single device. Learn how through the application given below.
What is a Virtual Router Plus?
Virtual router plus is a software that lets a computer system give out free internet connection to other Wi-Fi enabled device packed with security using WPA2. It converted your computer to a Wi-Fi hub spot, and connecting multiple devices was possible. The best part is that you don't require any installation; simple download, open, and go!!!
Key Features of the Software
The application is free of cost and has all its functions working adequately.
The application works like a charm on the latest version of windows, with no installation required and lightweight in design. It's safe, secure, and quite convenient as well.
Once you open the application, you are greeted with a home screen, which comprises the connection to set up long with the password. Set it up and start sharing your computer Wi-Fi internet connection with others.
Minimum System Requirements
OS – Windows 7 or higher

RAM – 1GB or higher

Storage – 100MB

CPU – core two duo
How to Download and Install it on PC
The software is available on multiple third-party sites that host the latest version, which is stable. Download the version you deem fit to be used on your computer system.
Once downloaded, open the application, set it up as per your preference, and start using it. There is no installation required, and you can use it as and when you please.
You might also like