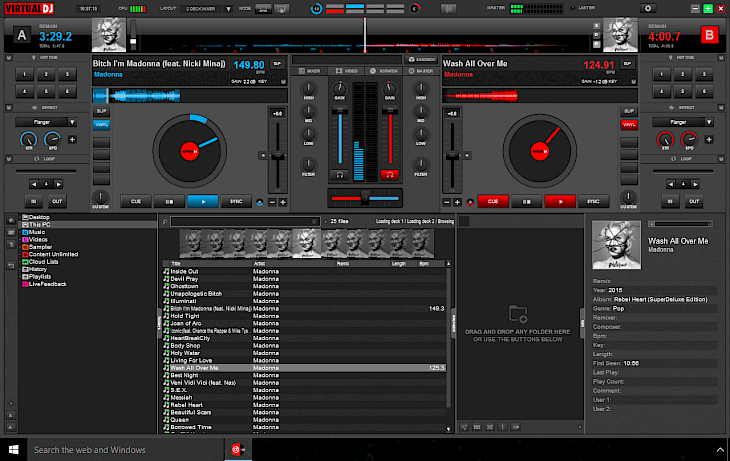 Download Virtual DJ Home Free
Virtual DJ Home Free 2021 is a free edition of a professional application allowing you to play music, mix tracks, add effects, create songs from samples, etc. The program also works with popular mixing devices used by DJs. Download Virtual DJ Home Free from direct links.
One of the most interesting features offered by Virtual DJ 2021 is a sandbox. It allows the user to work on the next track mixes without interrupting the currently playing song compilation. Moving to sandbox DJ can hear the music in the headphones while the audience listens to the previous track. Virtual DJ Home Free a lot of effects, ranging from traditional flanger, echo, etc, to more modern "beat-aware" effects like beatgrid, slicer, loop-roll.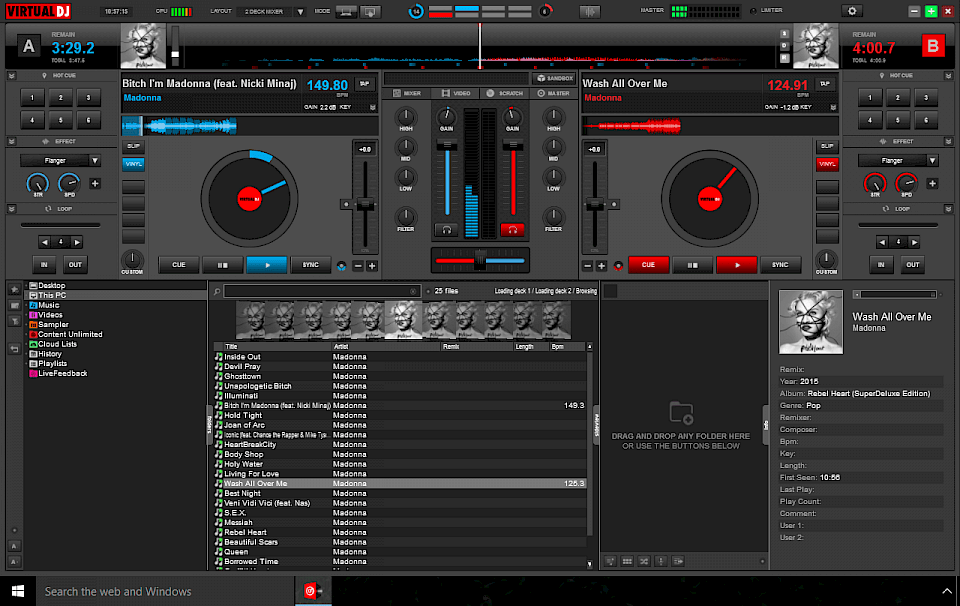 Virtual DJ Home 2021 Free allows you to create and edit video clips accompanying music, including the option to add text and simple effects. When you mix videos, you will also find a lot of video effects and transitions to play with. Its built-in sampler will let you spice up your mixes with a broad range of drops and loops, or you can go creative and merge live performance and production by creating remixes on-the-fly by using the sampler like a sequencer.
VirtualDJ is plug-and-play compatible with all popular DJ controllers that exist on the market. There is no need for configuration, just plug yours and you will be ready to go. With powerful "VDJScript" language you can easily tweak any functions exactly to your liking. This way you can change any of the default VirtualDJ behavior.
Edition Home was devoid of some of the features that we find in paid Virtual DJ Pro. The free version does not offer the possibility to play videos in full-screen mode, does not support the external mixer and MIDI controllers / HID, and does not have the possibility to stream live music for professional radio servers.
You might also like