Virtual CloneDrive download for Windows.
Category: Other tools
Version: 5.5.2.0
Last update: Feb 28, 2020
OS: Windows
License: freeware
What is Virtual CloneDrive?
Virtual CloneDrive works and behaves just like a physical CD/DVD/Blu-ray drive, however, it exists only virtually. Supports up to 8 virtual drives at the same time. Image files generated with CloneBD/CloneDVD/CloneCD or other applications like ImgBurn can be mounted onto a virtual drive from your hard-disk or from a network drive and used in the same manner as inserting them into a normal CD/DVD/Blu-ray drive. Virtual CloneDrive supports Windows XP/VISTA/Win7/Win8/Win10.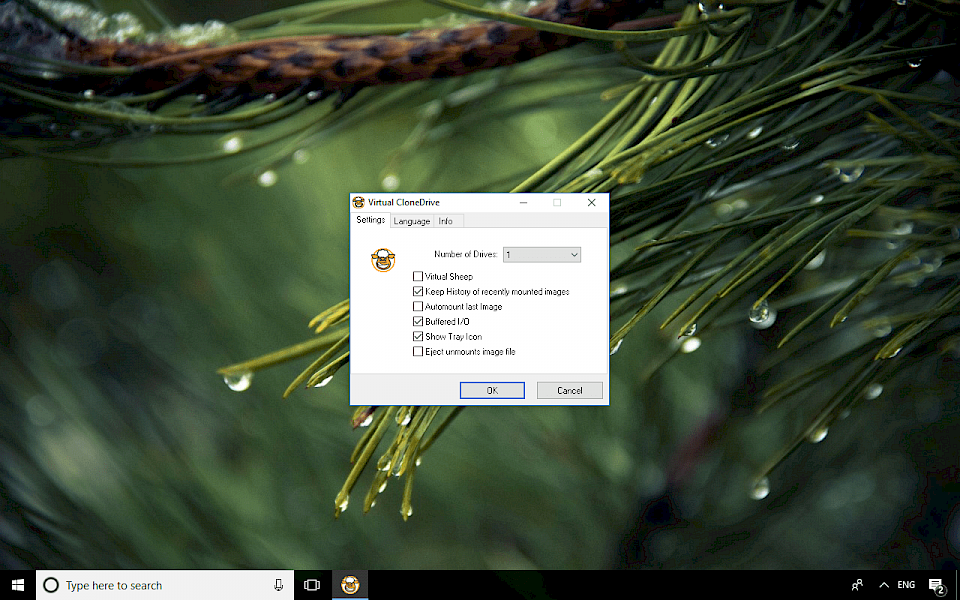 Virtual CloneDrive Alternative